My Four Seasons
The Chef's Table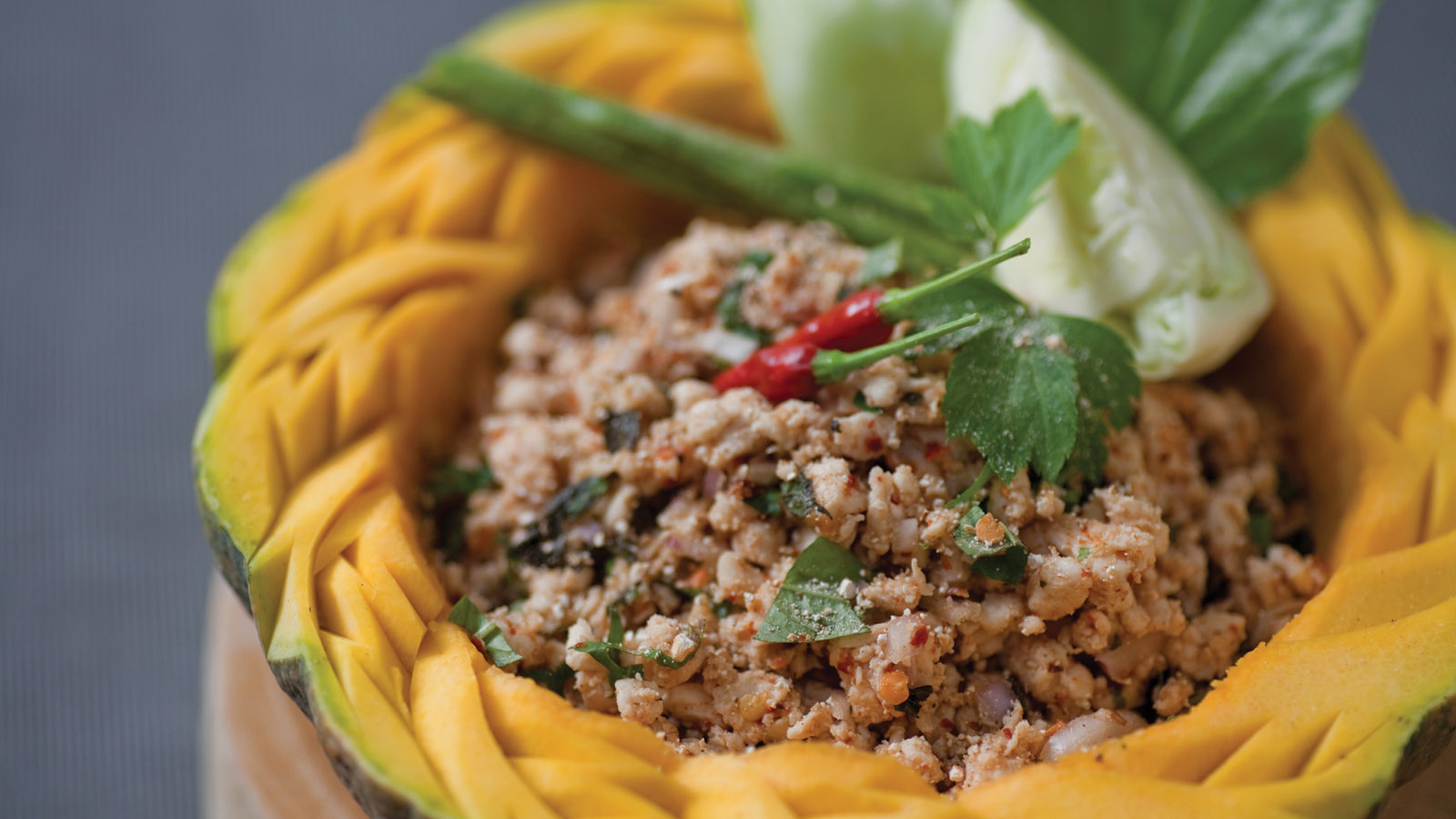 It's one thing to dine on Thai cuisine prepared by a world-class chef. But it's another to witness that chef create the meal right before your eyes, which is exactly what you can expect from Nuttaluck Roswan, our Thai Chef Instructor at Four Seasons Resort Chiang Mai.
"I really enjoy cooking with guests, sharing tips and cooking hints, and having fun with them in the kitchen, so teaching people how to cook seems like the natural career choice for me." says chef Nuttaluck.

Nuttaluck Roswan, also known as Chef Meow, never thought that helping her mother in a small Thai restaurant when she was seven years old would be the start of a culinary journey that she would continue until now, but food was always a big part of her life from a young age.
Guests are able to take part in Chef Meow's classes at the Cooking School in Chiang Mai six days a week from Monday to Saturday. The cooking classes reveal the secrets of Thai cuisine, including dishes such as traditional Thai green curry, spicy salads, and local Northern specialties, and start with a tour of a fascinating local food market where guests will learn about and shop for their own ingredients.
The Cooking School is also home to traditional khantoke dinners where diners sit around low tables enjoying a wide variety of local dishes as they're entertained by traditional Thai dance, as well as the Chef's Table - the ideal venue for both cooks and non-cooks alike to sample an unforgettable dinner of some of the most exquisite Thai dishes made with only the freshest ingredients, prepared by Chef Meow herself. The Chef's Table is also the ideal place to pick up some of those secret tips and hints that Meow brought with her when she came to Four Seasons.
But one burning question still remains: what's behind the name "Meow"? "When my mother was pregnant with me, she ate fish for every single meal every single day. She thought it must have been my influence on her, so from that point on she chose my nickname." "Meow" is the sound that a cat makes in Thai (pretty much the same as "miaow" in English) and knowing that all cats love fish, this was the nickname she chose for her baby. So next time you visit the Cooking School at Four Seasons Resort Chiang Mai, don't forget to ask Chef Meow for some secret recipes for fish dishes. No doubt she has one of two to share.

other four seasons stories