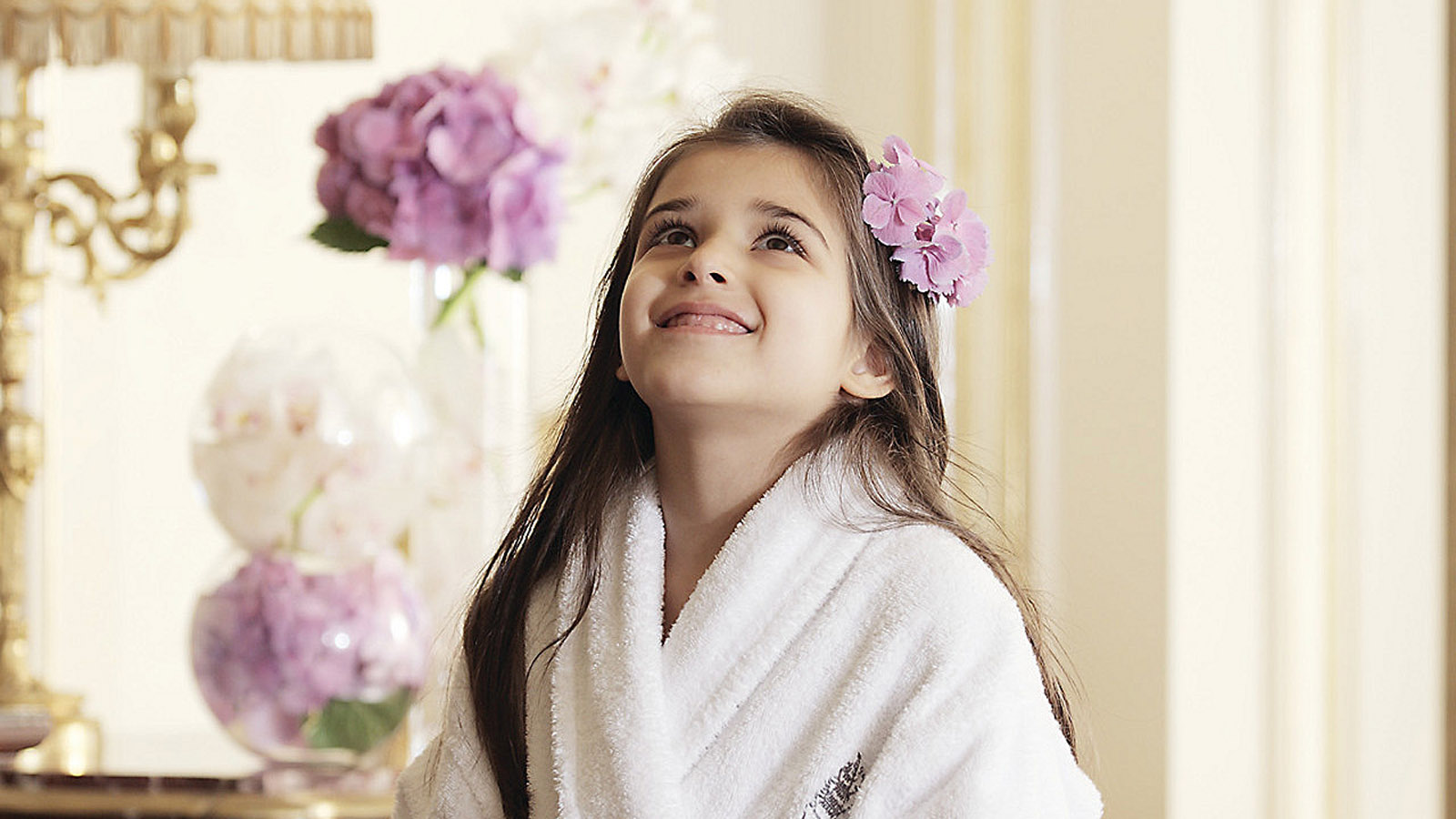 Our kids spa menu is focused on skin care using only natural ingredients for 5 to 12 year-old guests, providing relaxation and fun. The mini spa treatments will use products that help the skin hydrated and protected from the sun.
Face Care with Gourmet Fruits
Nourishing or moisturizing facial for a good look and a very fruity relaxation ! Steps:
Gentle skin cleaning
Mask with Apple and Blackberry for dehydrated skin
or Mask with Banana and Fig for dry skin
Comfort Massage
Face Cream
Body Care
Relaxing back massage with fruit delices.
Finger Fingers
Care for beautifying small hands:
Nail filing
Working cuticles id needed
Hand modeling
Nail polish application
Princess Legs - Prince Feet
Care for relaxing and feeding small feet:
Nail filing
Working cuticles if needed
Feet modeling
Nail polish application