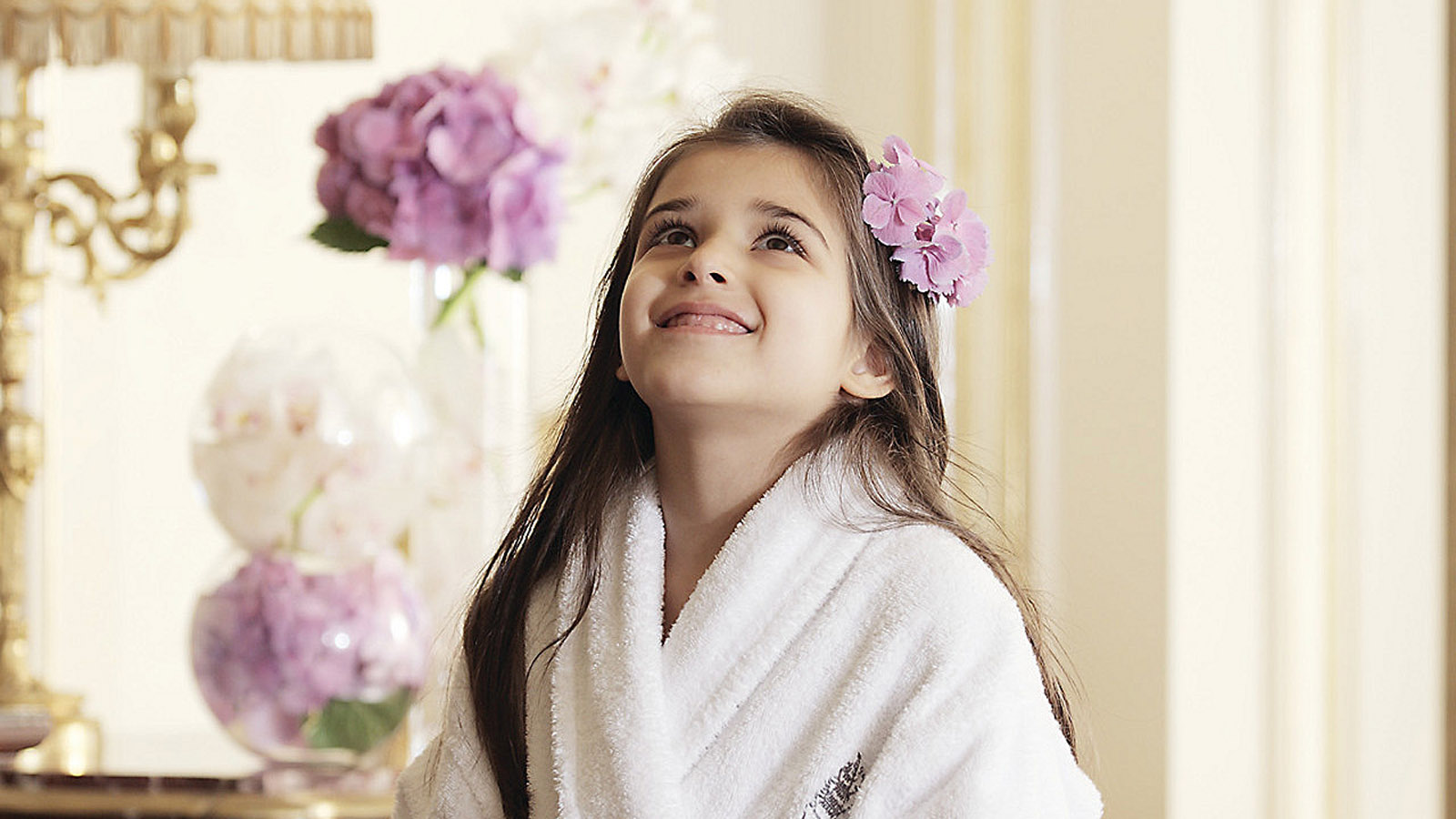 Our kids spa menu is focused on skin care using only natural ingredients for 5 to 12 year-old guests, providing relaxation and fun. The mini spa treatments will use products that help the skin hydrated and protected from the sun.
Chocolate Facial
This facial has anti-oxidant and skin softening properties with cocoa butter and chocolate Hydrating and nourishing the skin, all products are natural and edible, making skincare fun and delicious!
Ingredients: chocolate, almond powder, honey and SPF 50
Little Feet Fun
We have created a fun grooming session for the little ones with a natural foot scrub containing honey and almonds, nail grooming and foot massage. We add some colors for the girls, too.
Ingredients: almond powder, honey and Santa Maria Novella Kids Scented Cream
Kids Calming Massage
A calming and light body massage focusing on relaxing the mind and helping children have a better night of sleep. The massage may only be performed in the presence of a parent or responsible adult. This is an excellent option for mom and dad whom would like to have a relaxing experience with their children in the spa!