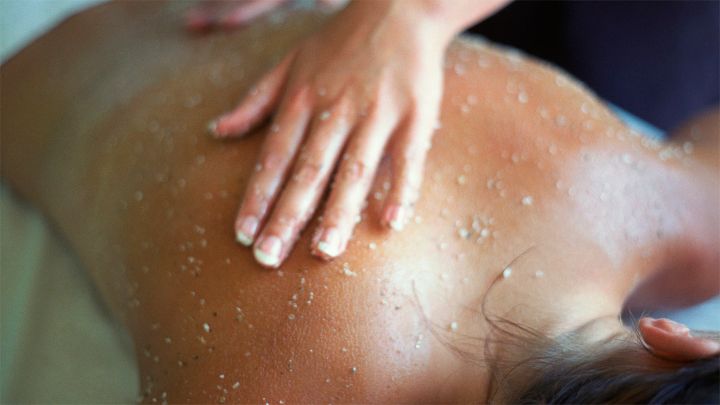 Invigorating. Moisturizing. Detoxifying. Whatever your need, we have a body treatment that will leave your skin feeling refreshed and renewed.

Marine Body Wrap
This high performance marine body wrap combined with lymphatic drainage massage helps eliminate toxins, break down fat and re-invigorate skin tissue. Starting with gentle exfoliation using marine sponge and followed by a high concentrated marine seaweed extract body wrap, the treatment nishes with a lymphatic drainage massage to completely remove toxins from the system.

Essential Sculpting Care
Targeting the abdomen, buttocks and thighs, this intensive treatment guarantees lasting results: one size reduction in just six sessions and 1 cm size reduction in four sessions. This treatment is highly recommended for those who require quick results in minimal time.

Get Essential Sculpting Care with CACI Abs or ECM to get the best result.
After Sun Aloe Vera Cooling Mask
This treatment is perfect for those suffering from sunburn or overexposure to harmful UV rays. The aloe vera gel mask is applied using special massage strokes to help penetrate and cool overall soreness.
Moroccan Bath Ritual
This traditional Moroccan bath starts with the use of steam to ease of tension and gently open up pores, followed by an application of the famous olive-based black soap and a loofah body scrub. The treatment finishes with a mud body wrap, leaving the skin supple and soft.

Note: Prices and treatments are subject to change without notice. All prices are subject to 12% service charge, 10% sales tax and 1% municipality tax.