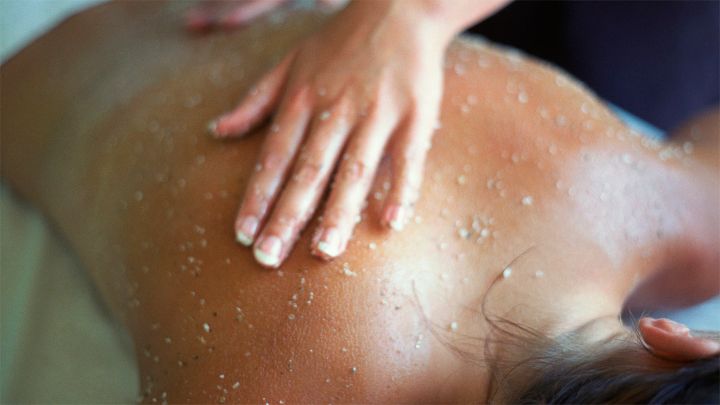 Invigorating. Moisturizing. Detoxifying. Whatever your need, we have a body treatment that will leave your skin feeling refreshed and renewed.

Marine Body Wrap
This high performance marine body wrap combined with Lymphatic drainage massage helps eliminate toxins, break down fat and re-invigorate skin tissue. Starting with gentle exfoliation followed by a high concentrated marine seaweed extract body wrap, the treatment finishes with a Lymphatic drainage massage to completely remove toxins from the system.
Essential Sculpting Care
Targeting the abdomen, buttocks and thighs, this intensive treatment trims and sculpts the body and guarantees lasting results. This treatment is highly recommended for those who require quick results in minimal time. "Get Essential Sculpting Care with CACI Abs or ECM to get the best result"
Mineral Lavender Salt Therapy
An excellent treatment after lengthy travel or exercise! It begins with a gentle oil massage followed by a mineral salt therapy exfoliation designed to relax, soothe sore muscles and help your body to unwind deeply as the tension slowly drains away. To finish, your skin is nourished with revitalizing treatment oil.
Brown Sugar or Coconut Scrub Therapy
A perfect choice for those who need a gentle therapy exfoliation, it helps to deeply nourish the body and assists muscles for further relieving. A natural treatment that is suitable for pregnancy.
Note: Price and Treatments are subject to change without notice. Prices are subject to applicable 27.68% taxes and Service charge. Cancellation Policy: Should you wish to cancel or re-schedule, please advise us at least 4 hours prior to your appointment time in order to avoid a 50% cancellation fee or 100% no show fee.