My Four Seasons
An Artist's Journey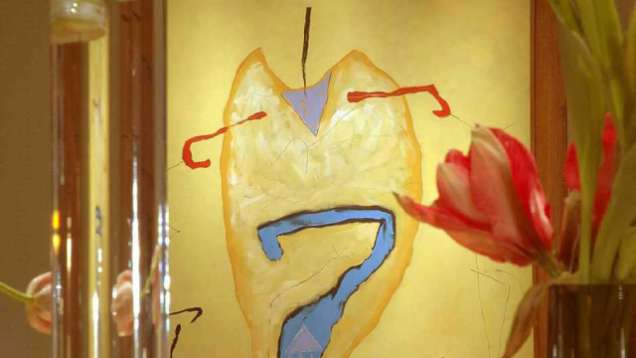 A hotel lobby or an art gallery? At the Four Seasons Hotel Cairo at Nile Plaza, the distinction can get a little blurry. The hotel houses some 200 paintings and sculptures by dozens of contemporary Egyptian artists, including one with an unusual pedigree.

His name is Farouk Hosny. Born in Alexandria in 1938, he graduated from Alexandria University in 1964 with a degree in fine arts. Like many of his contemporaries, he went on to show his work at a number of exhibitions, winning awards such as the Japanese Soaka Gakai International University Cultural and Peace Prize.

Where Hosny's career as an artist took an unusual (and more political) turn is during the early 1970's, when he moved to Paris and began working as the director of the city's Egyptian Culture Center. The subjects of Hosny's work also changed at this time. He began painting in a more abstract style, moving away from his original work focusing on landscapes and seascapes.

Hosny made his return to Cairo in 1987. His time in Paris, as well as several previous administrative positions, all served as preparation for his newest occupation: Cairo Minister of Culture. Though a dual career as artist and government official may seem at odds to some, Hosny managed to implement a number of cultural programs while keeping up a busy schedule of art exhibitions and museum tours. His work has been shown everywhere from The National Museum of Bahrain to The Louvre.

Those wishing to forgo the cost of a museum admission can stop by the aforementioned lobby of Four Seasons Cairo at Nile Plaza, where you can view the former Minister of Culture's work, either in a guided art tour or on your own. Should you have any trouble finding it or additional questions, the Four Seasons Concierge can provide more detail on this important contributor to Egypt's art scene.