World Cup Lounge
in Four Seasons Hotel Cairo at Nile Plaza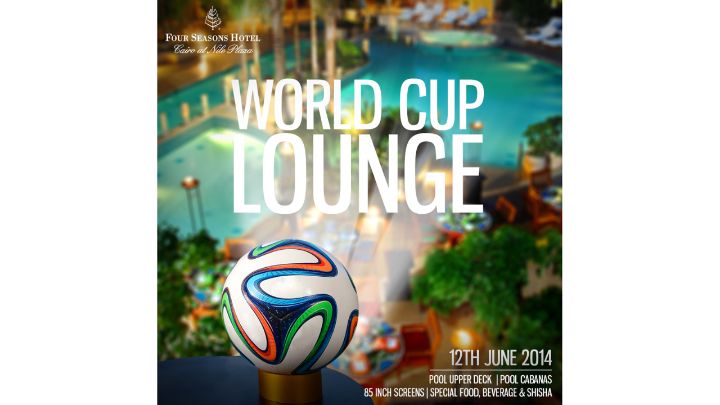 Come and experience Copa del Mundo, where sports enthusiasts have an exciting outdoor venue to enjoy the World Cup 2014 on our upper pool area. The surroundings are atmospheric; the menu is stimulating; the overall ambiance feels creatively cheering with our 85'' giant screens.

For those interested in watching the World Cup matches in the privacy of their rooms, the Four Seasons Hotel Cairo at Nile Plaza offers an incredible room rate in one of its luxurious rooms, where finding places to stay that complement Rio de Janeiro's extraordinary setting and playful character is not easy.
Football fans wouldn't want to miss this. See you there!


On June 12th, live, feel and breathe the football vibe and start planning your trip to the World Cup Lounge! Four Seasons Hotel Cairo at Nile Plaza is ready to bring to life all of the excitement and energy of the football courts in Brazil right here at our World Cup Lounge.


Call for Reservations:
20 (2) 2791-6800
Restaurants Reservations:
20 (2) 2791-6923