| | |
| --- | --- |
| 1 | largest city in Africa |
| 19 + | million population |
| 6,695 | km (4,184 miles) length of the Nile river |
| 1905 | year the Garden City suburb of Cairo was founded |
Beauty Everlasting
Four Seasons Hotel Cairo at Nile Plaza is located in the Garden City district, an elegant neighbourhood known for its posh Art Deco villas. Quiet and secure, it's close to numerous historic and modern diversions.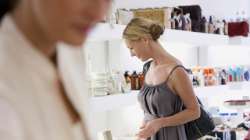 Shopping at Beymen
When weather interferes with your plans or you tire of sightseeing, Beymen offers two floors of shopping paradise where high-end brands like Prada, Yves St. Laurent, Gucci and more abound.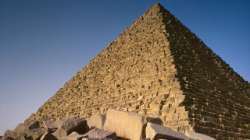 The Pyramids of Giza
In less than a hour by car you can go on a hands-on tour of these ancient structures. Originally constructed for King Cheops and his kin, the largest is one of the only remaining 7 Wonders of the World.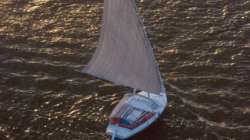 A Ride in a Felucca
Take a passage down the Nile on one of these traditional Egyptian wooden sailing boats. You can board one right outside the hotel, no reservation required. The view is especially stunning at night.