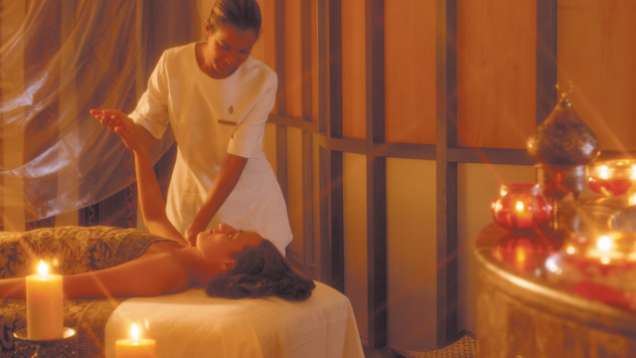 Reiki
Reiki is a simple yet powerful hands-on healing practice that utilizes energy channelled through the hands of the practitioner.
Reflexology
Reflexology is a natural healing art designed to stimulate all of the body's organs. By applying pressure to reflex points on the feet and hands, practitioners stimulate corresponding parts of the body, enhancing circulation and promoting specific bodily and muscular functions.
Facial Harmony
If your face is the road map to your life story, let our skilled spa therapists ease the bumps in the road. During a Facial Harmony session, the energy lines on your face, head and neck will be stimulated with a tender touch, generating a natural facelift without the use of cosmetics or medical products.

Chakra Balancing
The physical body is said to have seven main energy centres, known as chakras ("wheels" in Sanskrit) that are connected to major organs and glands that govern other body parts. Let our gentle therapists help to balance these energy centres to promote improved health and well-being.

Prices and treatments are subject to change without notice. All prices are subject to 24.2% tax and service charge.