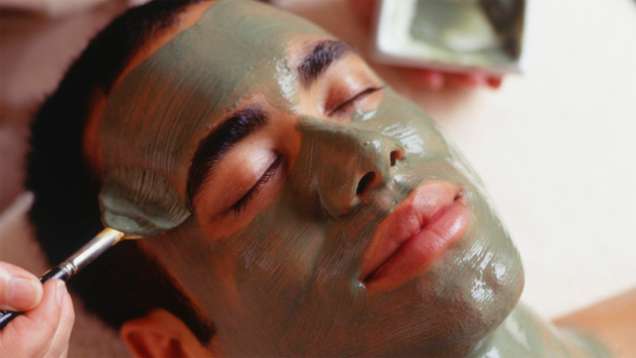 The Spa at Four Seasons Hotel Cairo at The First Residence is pleased to offer sought-after facial products from Algotherm and Spa Find, as well as others also based on natural ingredients.

ALGOTHERM
A pioneer brand in the field of marine cosmetics and thalassotherapy (the use of seawater in health and beauty treatments), Algotherm creates products using active marine ingredients.
Algotherm anti-ageing facial – cell renewal
Using a combination of relaxing and stimulating massages, this firming treatment incorporates products with high concentrations of anti-ageing active ingredients to deliver younger-looking skin.
90 Minutes - 179 USD
90 Minutes
USD 179
Call 20 (2) 3567-1600
Algotherm Oxygenating facial – Proactive Breathing
This relaxing ritual improves circulation and brings oxygen to the skin to restore its vital energy. Amethysts are used to stimulate microcirculation and activate the elimination of toxins, resulting in a healthier and more radiant complexion.
60 Minutes - 179 USD
60 Minutes
USD 179
Call 20 (2) 3567-1600
Algotherm Pure Radiance
This simple yet highly luxurious facial treatment from Algotherm delivers pure radiance and refreshment on the spot.
60 Minutes - 90 USD
60 Minutes
USD 90
Call 20 (2) 3567-1600
Algotherm Quick Refresh
Feeling stressed or that you have no time for yourself? Spend 45 minutes with us, enjoying a face massage that works on pressure points to relieve tension and stress. A special cooling mask from Algotherm will be performed at the end of the treatment.

45 Minutes - 75 USD
45 Minutes
USD 75
Call 20 (2) 3567-1600
Algotherm Classic
This traditional facial includes deep cleansing, exfoliating, steam, extraction, massage and a mask. We highly recommended enjoying this treatment once a month for excellent results.
75 Minutes - 99 USD
75 Minutes
USD 99
Call 20 (2) 3567-1600
Algotherm Eye Contour
Treat your under-eye area, tired-looking eyes or puffy eyes. A massage and a mask are performed to reduce the lines around the eyes and relieve stress.
45 Minutes - 57 USD
45 Minutes
USD 57
Call 20 (2) 3567-1600
SPA FIND
Spa Find invites you to escape from a chaotic and stressful lifestyle to find a simpler, more peaceful, more natural state of being. The brand's paraben-free natural mineral treatments and products blend deionized water with pure Dead Sea minerals, organic plant extracts and allergy-friendly fragrances.

Lava Shells Saharan Facial
The Lava Shells Saharan Facial is the latest innovation in hot massage therapy. The heat delivered by the porcelain lava shells helps products penetrate deeper into the skin, improving circulation, plumping out fine lines and giving the skin a more youthful, radiant appearance. Deep tissue work on the shoulders eases away muscle tension and unblocks energy flow, delivering a sense of balance to body and mind.
45 Minutes - 105 USD
45 Minutes
USD 105
Call 20 (2) 3567-1600
Crystal facial
Recommended for all skin types, this facial treatment helps to increase blood circulation. The experience begins with a cleanse, a gentle peel, a steam and extractions. Next, a facial massage using warm crystals has a healing and soothing effect on the skin, and helps the products to be deeply absorbed. Finally, a facial mask chosen according to your skin type will be applied.

90 Minutes - 159 USD
90 Minutes
USD 159
Call 20 (2) 3567-1600
NATURAL PRODUCTS
Go green with your facial regimen. A lifestyle that includes natural health and beauty products can help you look and feel great. Using 100% chemical-free ingredients, these treatments are designed to prevent red, irritated skin and breakouts.

Pure Organic Facial for Her & Him
This facial is based on Organic line from Morroco, Soho Marrakech, and uses the purity of Argan Oil and Fig Barbary Seed Oil, which is 100% natural, exceptionally rich in vitamin E and Omega 3 & 6, and protects the skin against free radicals. Regular use will help fight dry skin, improve hydration, slow the ageing process, prevent wrinkles and restore elasticity and rejuvenation.
60 Minutes - 85 USD
60 Minutes
USD 85
Call 20 (2) 3567-1600
Prices and treatments are subject to change without notice. All prices are subject to 12% service charge, 10% tax and 1% municipality tax.