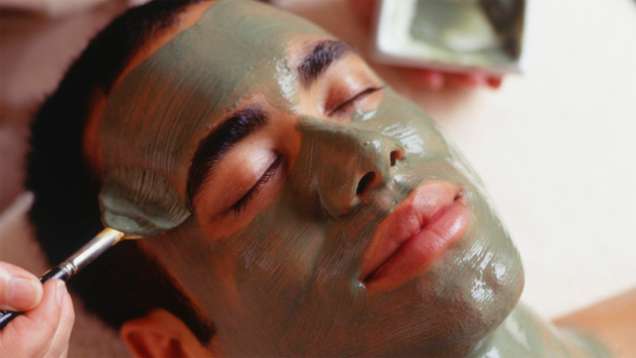 The Spa at Four Seasons Hotel Cairo at The First Residence is pleased to offer sought-after facial products from Phytomer and Soho Marrakech, as well as others also based on natural ingredients.

Phytomer
Phytomer, a pioneer in blue cosmetics, has been a leading company in marine biotechnology since its start in 1972 in Saint-Malo, France. In its laboratories, Phytomer constantly works on inventing and developing the cosmetics of tomorrow, using only natural and ultra high-performance ingredients. As a result of more than 40 years of extensive research and innovation, Phytomer's beauty treatments and products render highly effective results and a feeling of well-being.


Youth Revealing Pioneer Treatment For Women
An advanced beauty treatment for the face, lips and décolleté area.

This is an advanced beauty treatment for women that combines a very original face massage with the ultimate biotechnological ingredients and exceptional treatment techniques for instantly visible results. The innovative ingredients restore the skin's youthfulness, softness and luminosity. This is a great facial treatment for the prevention and elimination of wrinkles.

Skin Escape For Men
Oxygenating, moisturizing, soothing or age-defense beauty treatment.

This professionally designed facial treatment is specially tailored for men's needs. The high-performance ingredients used in this treatment help oxygenate and revitalize the skin, leaving it pure, fresh and moisturized. This is a powerful facial for the treatment of rough and tired skin.
Soho Marrakesh
With this natural product, it is time to go organic with your lifestyle. Health and beauty products can restore, release stress and bring your harmony back. With 100% natural and pure ingredients like argan oil, the skin is protected from redness, irritation and breakouts. This product line eliminates harmful chemicals for the body and face and replaces them with natural ingredients for beneficial effects.
Pure Organic Facial for Her & Him
This facial is based on the organic line from Morroco, Soho Marrakech, and uses the purity of argan oil and Barbary fig seed oil, which is 100% natural, exceptionally rich in vitamin E and omega-3 and -6, and protects the skin against free radicals. Regular use will help fight dry skin, improve hydration, slow the ageing process, prevent wrinkles and restore elasticity and rejuvenation.
Prices and treatments are subject to change without notice. All prices are subject to 27.56% tax and service charge.