| | |
| --- | --- |
| 1 | largest city in Africa |
| 7 | million population |
| 6695 | km (4,184 miles) length of the Nile river |
| 2 | million limestone blocks in the Great Pyramid of Giza |

Beauty Everlasting
The Four Seasons Cairo at First Residence is located in Giza, a historic Cairo suburb on the West bank of the Nile. Home to the Great Pyramid and Sphinx, you'll see sights both ancient and modern.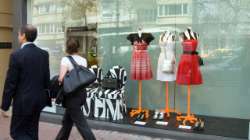 The First Mall at the First Residence Complex
When weather interferes with your plans or you tire of sightseeing, the First Mall is a shopper's paradise. High-end brands like Rolex, Bally, and Tiffany & Co abound. A five-star brasserie is perfect for sipping a latte and celebrity-spotting.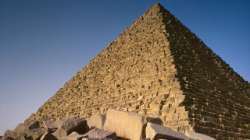 The Pyramids of Giza
In less than a hour by car you can tour these ancient structures, or simply gaze upon them from a room or restaurant at the Hotel. Originally constructed for King Cheops and his kin, the largest is one of the only remaining 7 Wonders of the World.
Nile Cruise Boats
A passage on one of these vessels designed to mimic ancient Pharaonic Papyrus boats includes an open buffet and outdoor bar. The evening cruise features a band, folklore show and belly dancing. A hit with groups and families with children.