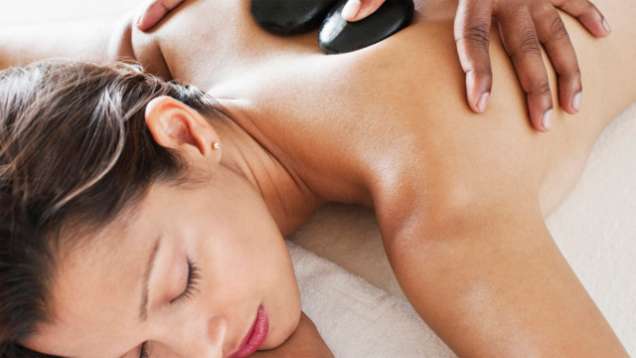 Argentinean hot stone
This medium-pressure massage uses smooth, heated volcanic stones combined with natural oils to bring both physical and emotional relaxation to your body. It is ideal for stiffness, tension and stress, and after long trips or for physical and mental exhaustion.
Relaxing aromatherapy
Ideal for the first-time spa visitor or for those who wish to achieve a state of total relaxation, this massage uses mild to medium pressure with specially blended aromatherapy oils that respond to your individual needs. It improves your muscle tonicity and increases circulation.
Deep tissue sports
Designed for the active person, this massage uses a variety of targeted techniques to isolate muscles and knots, helping to relieve chronic muscle tension throughout the body. This massage is excellent after a vigorous exercise session or for guests who frequently receive massages.
Lymphatic drainage
This is a soft massage that improves lymph circulation. Increased lymph flow removes harmful substances from the tissues and increases immune function. It is ideal to treat cellulite and stress, or for those who experience a sluggish immune system or a lack of energy.
Jet lag recovery full body
Using a blend of natural essential oils, this specific treatment for your back, neck, arms and legs is performed to reestablish the unbalanced, vital body functions after long trips. It consists of a combination of movements from kneading and rubbing to the stretching of different parts of your body to tone your muscles and awaken your mind.
Buenos Aires walking tour foot
The only way to truly experience Buenos Aires is by foot, and all of that walking can lead to tired, swollen feet. Our trained therapists will gently massage the calves and feet, using soothing strokes to ease away excess fluids and relax your tight muscles. To finish, a foot powder is used to provide freshness and lightness to the feet.
Stress relieving neck and back
Feel released from tension in your back, neck and shoulders. After a long day of travel or walking around the city, this is a perfect way to unwind and ensure your comfort as you cherish your time here in Buenos Aires.
Polo Massage
An ideal massage for an active body, this treatment is intended and designed for polo players. The experience begins with a strong, deep pressure massage, and concludes with appropriate pressure applied to the body's main tension points, such as the legs, back and neck.


In-Room Massage
Available in the comfort and privacy of your own room for an additional cost of USD 20. Please inquire about availability.
Note: Prices and treatments are subject to change without notice. Massage treatments are available in the privacy of your guest room, based upon availability. A special room with two massage tables is also available for a couple's massage.