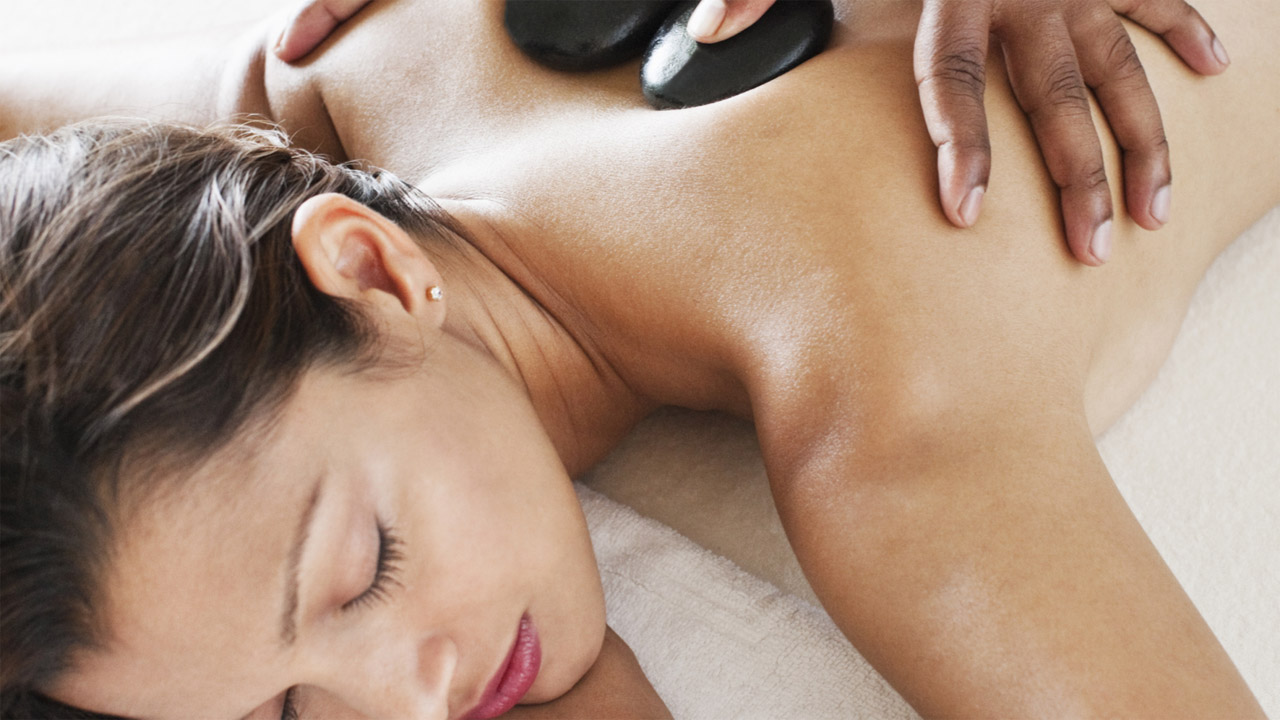 Relaxing
Ideal for the first-time spa visitor or for those who wish to achieve a state of total relaxation, this massage uses mild to medium pressure with specially blended aromatherapy oils that respond to your individual needs. Perfect for improving muscle tonicity and increasing circulation.

Deep tissue
Designed for the active person, this massage uses a variety of targeted techniques to isolate muscles and knots, helping to relieve chronic muscle tension throughout the body. This massage is excellent after a vigorous exercise session or for guests who frequently receive massages.
Hot stone massage
This medium-pressure massage uses smooth, heated volcanic stones combined with natural oils to bring both physical and emotional relaxation to your body. This treatment is ideal for stiffness, tension and stress, after long trips or for physical and mental exhaustion.

Warm Candle Wax
This exclusive candle massage will pacify and soothe the spirit through original movements and blissful aromatherapy. Let peace and harmony surround you thanks to this unique combination of vegetable waxes, which melt when hot and become a warm and buttery aromatic massage oil.
Jet lag recovery
Using a blend of natural essential oils, this specific treatment for your back, neck, arms and legs reestablishes the unbalanced vital body functions after long trips. It consists of a combination of movements from kneading and rubbing to the stretching of different body parts to tone your muscles and awaken your mind.
Sports Massage
Ideal after an intense sports activity, this massage helps to stretch and relax sore muscles. This is a full-body treatment focusing on the legs, inner thighs, and lower back – or other areas if the guest prefers.
In-Room Massage
Available in the comfort and privacy of your own room for an additional USD 30. Please enquire about availability.
Note: Prices and treatments are subject to change without notice. Massage treatments are available in the privacy of your guest room, based upon availability. A special room with two massage tables is also available for a couple's massage.