Meetings & Events
Sample Itinerary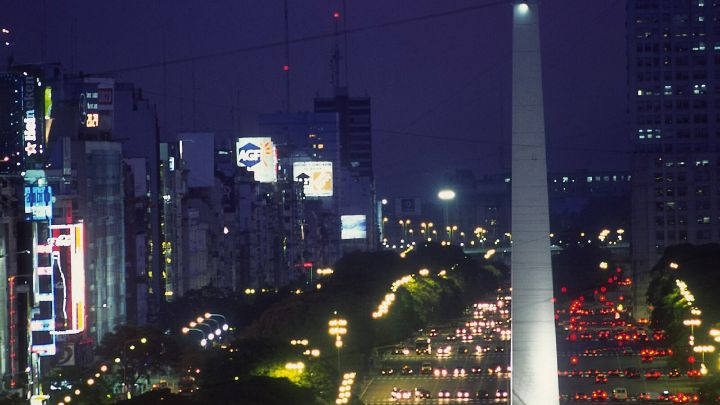 Four Seasons Hotel Buenos Aires is pleased to customize itineraries for your group or party, helping you to immerse yourself in Argentina's vibrant culture. The following is a sample group itinerary that combines a stay in exciting Buenos Aires with a relaxing visit to Four Seasons Resort Carmelo, Uruguay. We invite you to contact us to explore all the possibilities.
Day 1
Morning
Welcome to Buenos Aires! Relax and refresh after your flight or drive.
Once you've settled in, meet with our Concierge to discuss your plans.


Afternoon
Tour beautiful Buenos Aires, making sure not to miss MALBA. This museum of Latin-American art located in Palermo has a fantastic collection of Frida Kahlo and Diego Rivera paintings.

Stop at Betinna Rizzi leather boutique for beautiful, custom-made items.


Evening
After a cocktail at Elena, ask our Concierge to recommend the best restaurants in town. An authentic Argentine barbecue spot is sure to be among the suggestions.
Day 2
Morning
Begin the day with a private breakfast and city orientation.

During your city travels, carve out a few hours to walk through San Telmo's well-stocked antiques and crafts market.


Afternoon
Visit Plaza de Mayo, the most important square in the city, where numerous historical gatherings and political events have taken place.

Take in more history with a stop at Café Tortoni, one of the oldest cafés in Buenos Aires.


Evening
End your day feeling like a true Porteño (Buenos Aires local) by seeing a world-famous tango show. Feeling adventurous? Sign up for an introductory class and try this traditional dance for yourself.

Day 3
Pack for adventure in Uruguay! Four Seasons Hotel Buenos Aires will be happy to store any luggage you won't need during your trip to the Carmelo countryside.

Morning

After breakfast, transfer by ferry (one hour) or by plane (20 minutes) to Four Seasons Resort Carmelo, Uruguay.

On your way to the Resort, explore the beauty of historic Colonia del Sacramento, a UNESCO World Heritage port city.

Break for lunch at a local café or bistro and sample traditional Uruguayan delicacies.

After lunch, make your way to Four Seasons Resort Carmelo, where our experienced staff will be awaiting your arrival.


Afternoon

Relax and settle into the Resort. Take a dip in the pool or visit our spa for a soothing treatment.


Evening
Treat all of your senses to a meal at Pura restaurant, where you can sample the authenic cuisine of our Argentinian celebrity chef, Pablo Massey.

Day 4
Morning
Begin the day enjoying a typical Uruguayan buffet breakfast at Pura.

Get adventurous! Choose from activities such as biking, horseback riding, winery tours, golf, cooking classes and more.


Afternoon
Visit Finca Narbona winery, a charming, well-preserved farmhouse and winery dating back to the turn of the century.

Experience the truly unique dining experience of Narbona Cave. Don't miss their homemade pasta sampler and Narbona's Tannat (a red wine), awarded Best Tannat in Uruguay in 2012.


Evening
Day 5
Morning
Pamper yourself with breakfast in bed as you take in spectacular views of nearby forests or rivers.

Plan another day of fun with your choice of canoeing, tennis, polo lessons, or a fishing cruise, or simply lounge by the pool and immerse yourself in a great book.


Afternoon
Evening

Guests returning to Four Seasons Hotel Buenos Aires may either fly via private plane charter (20 minutes) or return by ferry (one hour). The staff at the Hotel will be happy to host you while you await your flight home.