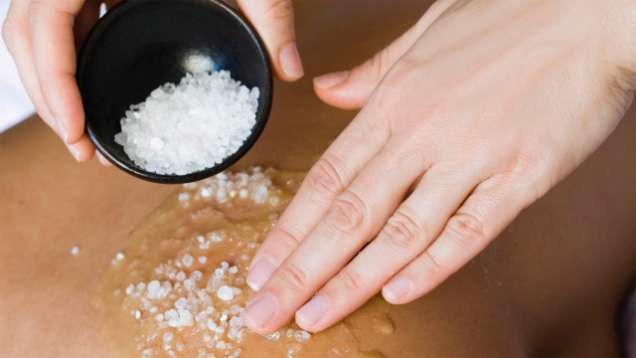 Omorovicza
Omorovicza treatments combine the remarkable effects of Hungary's mineral-rich thermal waters with the science of mineral cosmetology, resulting in truly unique and transforming experiences.
NEW! GOLD SUGAR SCRUB
This luminous Omorovicza treatment begins with an invigorating golden sugar body polish, followed by a soothing massage performed with aromatic ylang-ylang oil enriched with shimmering gold particles. This sugar body scrub gently eliminates dead skin cells and refines the texture of the skin, leaving it radiant and soft. Skin looks as goods as it feels with this exquisite luminous shimmer oil with light reflecting gold particles. Absorbing quickly, it restores and repairs tired, dry and damaged skin leaving one silky smooth and luminous and is perfect for that special occasion to look your radiant best.
CLASSIC HUNGARIAN BODY WRAP
More than an ordinary wrap treatment, this unique body experience begins with an invigorating combination of body brushing and a sea salt exfoliation.

A mineral-rich Hungarian Moor mud is then applied to the entire body to detoxify, re-balance and provide the skin with essential nutrients. While you are cocooned in this mineralising wrap a unique firming massage exercises facial muscles for instant lifting.

A final soothing body massage using a fragrant blend of essential oils leaves the skin hydrated, soft and smooth.

Contouring Body Treatment
This re-sculpting treatment begins with a vigorous yet gentle brushing of the body followed by a detoxifying exfoliation using sea salt and the mineral based Hungarian thermal mud. A Vitamin C rich contouring serum is then massaged into the freshly brushed and buffed skin on targeted areas to stimulate the synthesis of collagen to restore elasticity. An invigorating massage is performed to accelerate the body's micro-circulation and the skin will appear visible smoother and more supple.

Chocolate Indulgence
Lavish your senses and indulge your body with Gerard's euphoric chocolate body treatment. A special formulation of natural cocoa and sweet almond oil will lift not only your spirits but your skin as well. The chocolate is heated to the perfect temperature, then poured over your entire body to nourish your skin, fulfilling your every chocolate desire with no calories. The treatment is accompanied by a full-body massage to stimulate your soul and topped with Gerard's chocolate cream lotion. This is the perfect treatment to release stress and moodiness and to moisturise and treat skin that is dry and lacking in tone. If your time is limited, the treatment is also available as a face massage.

Waxing
Full body
Full leg
Half leg or arm
Underarms/Bikini
Chin/Brows
Beauty services
Eyebrow or eyelash tint
Note:
Prices and treatments are subject to change without notice. Prices include all taxes.