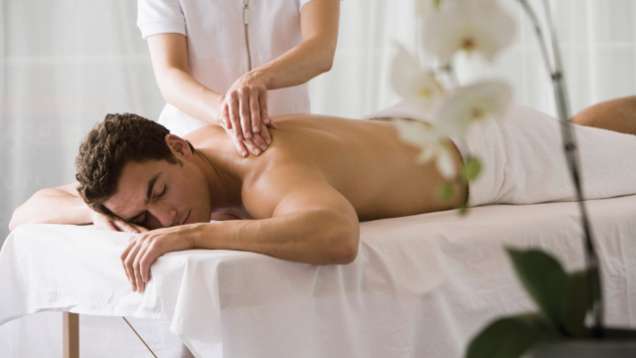 Man maintenance facial
This treatment begins with a relaxing Sodashi Himalayan salt therapy back massage that will ease stress and reduce tension in the mind and body. Next, a deep cleansing and exfoliating facial balances the skins natural oils and helps prevent ingrown hairs. To finish, Sodashi's soothing and aromatic mists de-sensitise your skin, and a relaxing facial massage tones and firms the muscles, leaving you looking fresh and revitalised.
60 Minutes - 160 EUR
60 Minutes
EUR 160
Call 90 (212) 381 41 60
Energy deep body
Focusing on specific areas, our skillful therapists will perform a combination of kneading, deep pressure and stretching to release tension, stimulate circulation and increase flexibility.
60 Minutes - 150 EUR
90 Minutes - 200 EUR
60 - 90 Minutes
EUR 150 - 200
Call 90 (212) 381 41 60
Forget jet lag
This balancing treatment for the face and body will boost and re-energise your whole system after travel. The treatment begins with invigorating body brushing. Next, Sodashi's 100% natural purifying mask is applied to the whole body, relieving sluggishness and congestion. While cocooned in a comforting wrap, enjoy deep relaxation as your scalp and feet are massaged. Finally, after therapists apply specialised jet-lag recovery tonics, a facial and massage awaken and rejuvenate your complexion.
120 Minutes - 295 EUR
120 Minutes
EUR 295
Call 90 (212) 381 41 60
Scalp treatment
This treatment begins with Sodashi's warm and aromatic foot compresses to relax and refresh aching feet. A luxurious and moisture-rich Sodashi Scalp Mud is then massaged over the scalp to release pressure and tension.
15 Minutes - 50 EUR
15 Minutes
EUR 50
Call 90 (212) 381 41 60
Note: Prices and treatments are subject to change without notice.