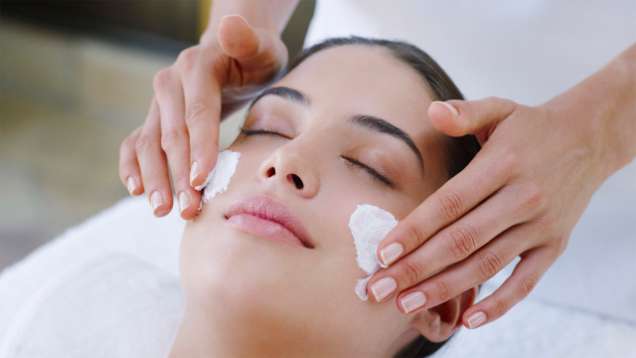 By Sodashi
Samadara Facial
The luxurious facial experience. With the application of the Ultimate Age Defying Crème, an alchemy of pure plant oils rich in antioxidants, the skin's own natural healing abilities are activated from within. Samadara turns back the hands of time, hydrating and nourishing the skin to increase firmness and elasticity, while diminishing fine lines.

105 Minutes - 350 EUR
Thermal Infusing Facial
This is an intensive boost of all nature's vitamins and minerals. A warm infusing mask will maximize penetration of these essential vitamins and minerals into the deeper layers of the skin. Restoring forgotten elasticity and radiance, this is more than just a facial; it's nature's facelift.

90 Minutes - 200 EUR
Samadara Age-Defying Eye Treatment
This is the ultimate treatment for your eyes. Petite rose quartz crystals are used to gently massage around your eyes to restore tone, remove tension from the eye area and reduce fine lines. Samadara Ultimate Age-Defying Eye Crème is applied under a mineral-rich eye mask, which gently warms to enhance the absorption of plant essences in to the deeper layers of the skin. Timeless anti-aging techniques rooted in Ayurvedic healing traditions are performed over the eye area to complete this luxurious experience.

45 Minutes - 175 EUR
Marine Mineral Facial
Prepare to take your skin on a journey of total renewal. Relax as you enjoy warm, pampering facial compresses and a marine mineral and algae mask that will purify and hydrate your skin. Luxurious Sodashi plant essences will leave your skin revitalised and nourished.

60 Minutes - 165 EUR
Pure Radiance
Sodashi plant essence synergy combines with the deep cleansing properties of argiletz clay; rich in minerals to deeply cleanse congested or imbalanced skin types. This facial assists in refining the pores and leaves the skin feeling purely refreshed, clear and balanced.

60 Minutes - 165 EUR
Mankind Facial
Begin with a relaxing Sodashi Himalayan salt therapy back massage that will ease stress and reduce tension in the mind and body. Continue with a deep cleansing and exfoliating facial that balances the skin's natural oils and assists in preventing ingrown hairs. Sodashi's soothing mists with woody aromas will desensitise your skin and a relaxing facial massage will tone and firm the muscles leaving you looking fresh and revitalised.

75 Minutes - 165 EUR
45 - 105 Minutes
EUR 165 - 350
Call 90 (212) 381 41 60
By Biologique Recherche
Lift C.V.S.
A renovating skin care, it exfoliates, lifts, restructures, firms, hydrates and protects against exterior aggressions. Recommended for normal, seborrheic, atone and/or thick skin. A real facelift even after one treatment that also enlightens and smoothes your skin.

75 Minutes - 175 EUR
Soin Lissant
An immediate reconditioning treatment for thin, sensitive, reactive skin or skin that is marked by time. Excellent treatment to have after medical interventions such as dermabrassion, laser, chemical peels. Soin Lissant will hydrate, protect, renew your skin and will leave it glowing with beauty.

60 Minutes - 165 EUR
VIP O2
This luxurious oxygenating and balancing ritual features a perfect combination of micro-exfoliation, oxygenation and bio-energy massages. A wonderful moment of well-being and relaxation that oxygenates the epidermis, relaxes your features and leaves you glowing with health from the first day of treatment. Excellent for big city goers, smokers and frequent flyers.

50 Minutes - 155 EUR
50 - 75 Minutes
EUR 155 - 175
Call 90 (212) 381 41 60
By Sundãri
Age-Defying Firming Facial
Reclaim your skin's youth. This advanced treatment featuring the regenerative properties of Gotu Kola feels luxurious but acts powerfully, instantly exfoliating, firming and improving skin's tone and texture. Combining focused massage therapies with our potent skin-tightening mask, the facial defies gravity and restores radiance.

90 Minutes - 200 EUR
Sundãri Tridosha Facial (Kapha, Vata, Pitta)
Organic active ingredients are custom-blended, based on a personal dosha assessment. For intensive exfoliation, nutrient infusion and a renewed moisture balance, our pressure point stimulation for the face and scalp along with lymphatic stimulation completes the experience, creating healthy, radiant skin.
60 Minutes - 165 EUR
60 - 90 Minutes
EUR 165 - 200
Call 90 (212) 381 41 60
Note: Treatments are subject to change without notice.