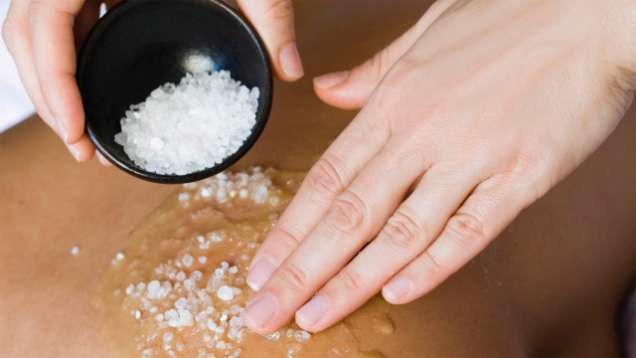 By Sodashi
Detoxifying Body Wrap
This truly purifying treatment begins with an invigorating body exfoliation. A purifying and detoxifying mask is then applied to the body. This mask stimulates the circulatory system, relieving the body of any sluggishness and congestion, and helps to remove unwanted toxins.

90 Minutes
Contouring Marine Body Treatment
Boost your energy levels and re-energise your whole system. To begin this cleansing treatment, the circulation is stimulated with invigorating body brushing. ToxiCleanse oil is massaged into areas of concern to help fight against cellulite, and Sodashi's specialized contouring gel and cream are applied to your body, leaving your skin feeling and looking toned and lustrous.

60 Minutes
Sodashi Jojoba Body Polish
A gentle all-over body exfoliation using Jojoba Beads, rich in the aromas of Sodashi Plant Essence Synergy, this treatment removes dead skin cells while oxygenating the skin, and is suitable for the most sensitive skin. As a final touch, the skin is nourished and hydrated with a Sodashi aromatic body treatment, leaving your skin feeling silky smooth and refreshed.
60 Minutes
60 - 90 Minutes
Call 90 (212) 381 41 60
By Biologique Recherche
Lift C.V.S. Firming & Toning Treatment
This treatment, especially tailored to target body areas where the skin has the tendency to lose elasticity, features an exfoliating session followed by a bio-reflex massage using a moisturizing and dermo-protecting complex, followed by the application of a serum or a firming oil that prevents slackening. Ideal after a slimming treatment, it improves overall body texture by toning the skin and helping to fight against cellulite.

90 Minutes
90 Minutes
Call 90 (212) 381 41 60
Note: Treatments are subject to change without notice.