Stay Longer – Fourth Night Free
Receive a complimentary fourth night with every three consecutive paid nights.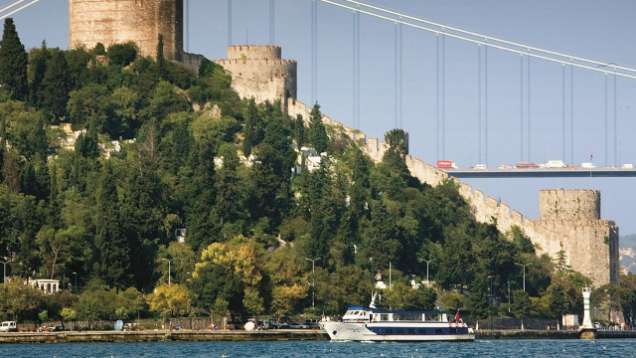 Seasonal highlights
April–May
The International Istanbul Theatre Festival – featuring some of the year's best Turkish plays and performances by famous companies such as Britain's Royal Shakespeare Company – is held every other May. Most of the plays are performed in the city's various cultural centres, while a few are staged at venues such as the Harbiye Muhsin Ertuğrul Stage.
The Istanbul Tulip Festival will take place from April 11 until May 3, 2015. As part of the festival, millions of tulips will bloom throughout Istanbul, and the festival will also host many artists and works of art, including the art of marbling, which has a unique place in Turkish traditional arts. With live concerts by Turkish bands, Istanbulites and visitors of the city will enjoy the first blossoms of spring. Tulips will also be sold at sale points in certain parks during the festival.
Also happening:

June–July
The International Istanbul Music Festival, the most prestigious event of the city's cultural calendar, offers performances of orchestra and chamber music, dance and ballet in stunning venues, including Haghia Eirene. The festival runs through June and July.
Also happening:

July
In July, the two-week International Istanbul Jazz Festival, which has featured the likes of Keith Jarrett, Dizzy Gillespie and Wynton Marsalis, is one of the best music festivals in the country.

September–November
The International Istanbul Biennial presents more than 80 artists from over 40 countries.
The 14th Istanbul Biennial, organized by the Istanbul Foundation for Culture and Arts (İKSV), will be open to the public from September 5 to November 1, 2015, and will be a city-wide exhibition held in a variety of different venues.
Also happening:
Quick Reference
Time zone
GMT +2 hours
Eastern Europe Time

Language(s) spoken
Turkish. English is widely spoken as well.

Electrical system
Local voltage is 220-240 volts AC. Adapters available; please request through the Concierge.

Shopping hours
Daily 9:00 am to 6:00 pm
Working hours
Monday to Saturday 9:00 am to 6:00 pm