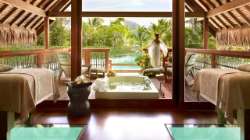 Earn spa credit worth EUR 150
Consider changing your overwater "point of view" and earn a EUR 150 spa credit. Enquire with our Resort reservation consultants and learn more about our Over-Water Bungalow incentive offer, in exchange for your flexibility in moving rooms during your stay with us!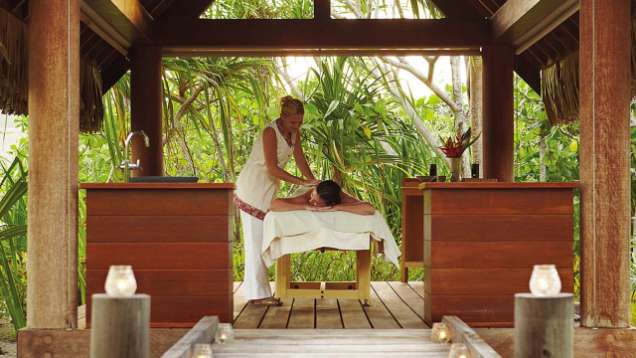 Choose from our luxurious selection of holistic massages. Analysis by your therapist will ensure that you receive a personalized treatment to suit your individual needs.
Polynesian
Inspired by the culture of the French Polynesian Islands, this massage draws on rich therapeutic traditions and uses the graceful, soothing dance-like style of taurumi to achieve a deep state of physical and emotional relaxation. Choose from a selection of local oils to relax, heal or uplift the spirit.
Ofai stone
Hot volcanic stones are used in an intensive aromatherapy body massage to target areas of deep-seated tension and relieve muscle stress. An ideal treatment for those who lead active lifestyles and want an energising yet indulgent and therapeutic experience.
Balinese
Balinese massage, a skill passed down through generations, features long strokes, gentle skin rolling, stretching and thumb pressure. It aims to relieve tension, improve blood flow, ease stress and calm the mind. Our Balinese therapist shares this restorative tradition.
Note: Prices and treatments are subject to change without notice.