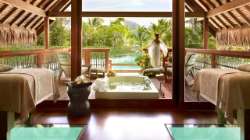 Earn spa credit worth EUR 150
Consider changing your overwater "point of view" and earn a EUR 150 spa credit. Enquire with our Resort reservation consultants and learn more about our Over-Water Bungalow incentive offer, in exchange for your flexibility in moving rooms during your stay with us!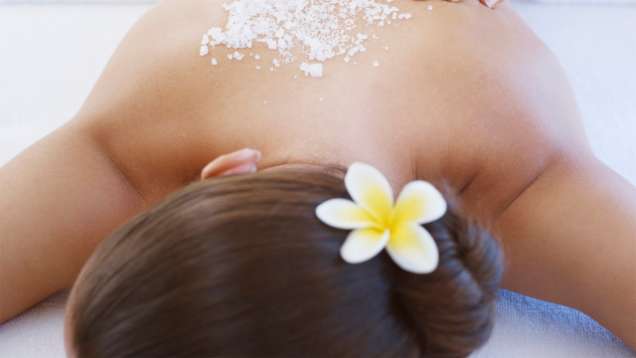 Earth and sea scrub and rub
An invigorating full-body salt scrub with organic algae and salts harvested from around the world will exfoliate and condition your skin. The scrub is followed by a blissful neck, shoulder and back massage with an organic essential oil marine gel that leaves you refreshed and relaxed.
Shiatsu
Shiatsu is an ancient and traditional Japanese hands-on healing art. This bodywork supports individuals in moving towards greater health and well-being by improving and stimulating the flow of the qi (vital energy) through the meridians. Performed on a comfortable futon while the guest remains dressed, shiatsu involves stretches, leverage and pressure, combined with a finely tuned intuition and an understanding of Oriental diagnosis, posture and breathing.
Thai
This treatment is an ancient healing art for both body and mind; it combines stretching, twisting, joint manipulation and soft tissue pressing. Thai massage aims to stimulate the lymph system, warm the tissue, improve flexibility and ease pain. This form of bodywork is performed on the floor, and the guest wears comfortable clothes that allow for movement. No oils are used in Thai massage.
Foot reflexology
Dating back thousands of years, foot reflexology has been used by cultures around the world. Pressure points throughout the feet correspond directly with the nervous system and vital organs to address specific problems and general well-being. A strong lymphatic stimulation of the feet and legs is given, which also acts as a draining and detoxifying treatment.
Note: Prices and treatments are subject to change without notice.