Welcome to
Bora Bora Private Residences
Welcome to Four Seasons Private Residences Bora Bora, a collection of exclusive beachfront residences on the magical "Pearl of the Pacific."
These two- and three-bedroom beach villa estates are the ultimate in beachside accommodations. Ranging in size from 300 to 500 square metres (3,228 to 5,380 square feet), they offer expansive living space, separate entrances to each bedroom, a private pool, dining areas, hot tub, beach and complete privacy.
An experience of a lifetime in your home away from home, with Four Seasons at your service…
Situated between the South Pacific Ocean and the turquoise waters of a tranquil lagoon, these sophisticated beachfront villa estate residences are inspired by local architecture and built to Four Seasons standards, offering the ultimate in leisure living. They are ideal for multiple couples, small groups or families. Our objective is to personalize your home away from home in our Polynesian paradise, ensuring that the personal items and conveniences you enjoy are made available.
No detail is too small as we customize your stay with us through a series of pre-arrival inquires that help us determine your favourite beverage and craft cocktails, arrange to have your favourite meals freshly prepared, ensure that your preferred linens and pillows are on the beds, and much more. We'll do anything we can to ensure a comfortable stay.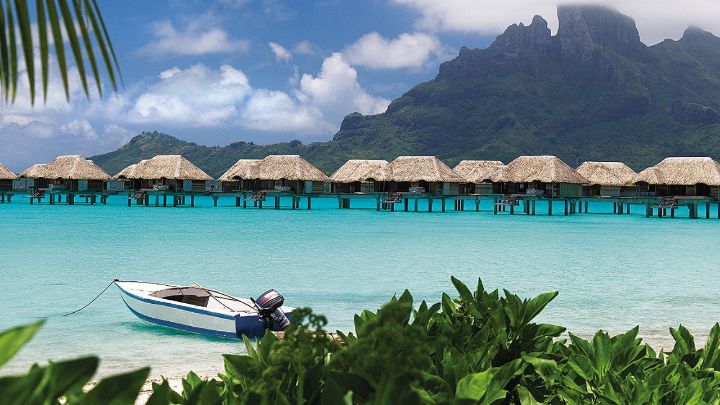 Private Residences Ownership
Take advantage of a rare ownership opportunity that offers unsurpassed service and amenities in the world's most exotic location