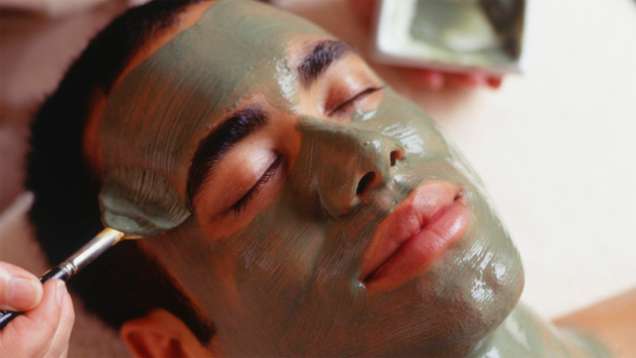 Gentlemen's Manicure or Pedicure
Designed for the well-groomed man, this manicure or pedicure smooths and softens rough, dry skin. Enjoy a eucalyptus and tea tree soak followed by nail exfoliation, nail shaping, cuticle care, a nail buff and a moisturizing massage.
Gentlemen's Facial
Specifically designed for the man on the go, this facial diminishes the effects of stress and irritation from shaving and includes an invigorating facial massage. The treatment soothes aggravated skin, and tones, smooths and hydrates the face.
Couple's massage
Relax and indulge with a loved one as you enjoy side-by-side a massage of your choice.
Stress Relief
This deeply relaxing massage gently releases tension, soothes aching muscles, eliminates toxins and calms the mind and body with sculpted basalt stones and handmade massagers made of birchwood.


Note: Prices and treatments are subject to change without notice.