Room Rate
Best available room rate. Our most flexible option.
Services & Amenities
Guys' Adventure
Whether it's a bachelor party, a reunion or simply a few days of epic male bonding, we've got an outrageous selection of guy-approved activities and excursions in and around Beverly Hills. Race cars in the Dodger Stadium parking lot, savour premium brews at a custom beer tasting or head out on a day trip to Las Vegas in a private jet. The memories are just waiting to be made.
Explore the city with one of our staycation itineraries
Let the Good Times Roll
Helicopter? Check. Exotic car rental? Check. VIP bottle service at a hot club? Check. You and your friends are all set for the ultimate guys' getaway.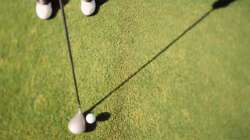 Say Fore
Head out for a day on the links at a top-ranked golf course in your own private upscale vehicle.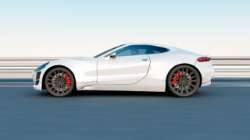 Exotic Car Racing
Experience the excitement and thrill of getting behind the wheel of your dream car and speeding around the race track.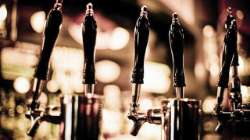 Custom Beer Tasting
Learn how to sample beer like the pros on a guided tour of breweries in downtown Los Angeles.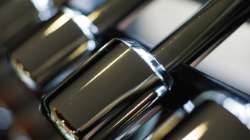 Celebrity Trainer
Meet up with a trainer to the stars to get expert tips and a killer workout.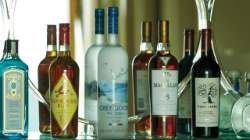 VIP Clubbing
Enjoy high-end bottle service at a hot club…and perhaps do a little celebrity-spotting too.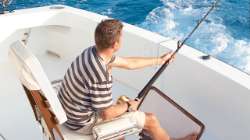 Sport Fishing on a Private Boat Charter
Hop aboard your own private boat to embark on a journey of sport fishing. Your captain and his crew will offer their expertise as they lead you into the big blue sea.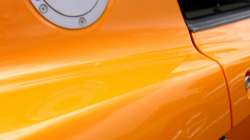 Drive Your Dream Car
Pay a visit to an exotic car rental agency to pick out your ultimate ride, yours for the day or your entire stay.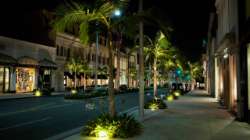 Time for Shopping
Watches make a big statement and are a great investment piece. Whether your look is polished or rugged, our personal shopper will guide you through the watch-buying process at a carefully selected group of luxury stores.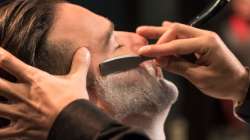 Personalized Shave Experience
Experience a cutting-edge shave experience in the comfort of your guest room or at one of L.A.'s renowned barber shops.
Petersen Museum
The newly renovated Petersen Museum is one of the world's largest automotive museums. Visitors will see over 100 vehicles on display, as well as more in their "Vault," which boasts some of the most unique cars in the collection, spanning over 100 years of automotive history.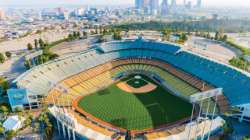 Stadium Tours
See some of your favourite stadiums in a different light when you embark on a "behind-the-scenes" tour. Visit some of Los Angeles' historic stadiums, such as the Memorial Coliseum, Dodgers Stadium and more.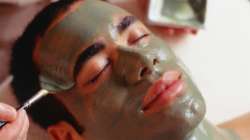 Treatments for Men
Designed for well-groomed men, embark on a relaxing journey in the Spa at Beverly Wilshire with one of our many treatments for men. From the Gentlemen's "Man"icure" to our organic OM4 facial, Stress Relief massage and more, a day of rejuvenation awaits.
Ready for more? Contact our Concierge and start customizing your trip today.