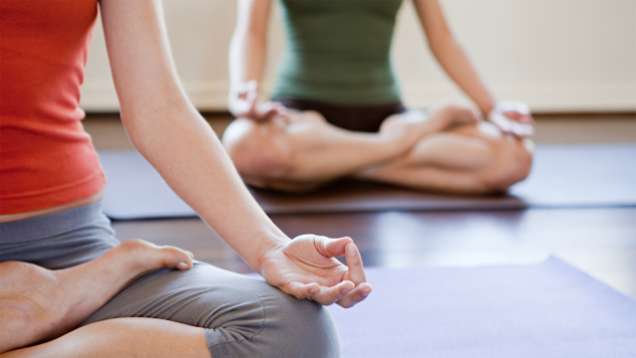 Yoga Classes
Combining focused breath and movement techniques, yoga helps reduce stress, aid concentration, encourage good posture, improve strength and flexibility, and support clarity and calm. Classes are available every Thursday at 10:00 am. Reservations are required and participants will have access to the locker room to change. For more information or to make reservations, please contact The Spa at +961 (1) 761900.
Vinyasa Flow
Vinyasa is a Sanskrit word meaning "breath - synchronized movement". This yoga style is a series of poses that will move you through the power of inhaling and exhaling. Vinyasa movements are smoothly flowing and almost dance-like, which explains why it is sometimes referred to as Vinyasa Flow or just Flow.
Like all styles of yoga, Vinyasa has both mental and physical benefits; the sweat expels toxins and re-energizes your body and synchronized breathing relaxes your mind and helps to release any blockage of energy flow throughout your body. A Vinyasa class is both a great place to start and to continue challenging yourself.
90 Minutes - 17 USD
90 Minutes - 140 USD for a 10-class package
90 Minutes
USD 17 - 140
Call 961 (1) 761000
Note: Prices and treatments are subject to change without notice. All prices include 10% VAT.