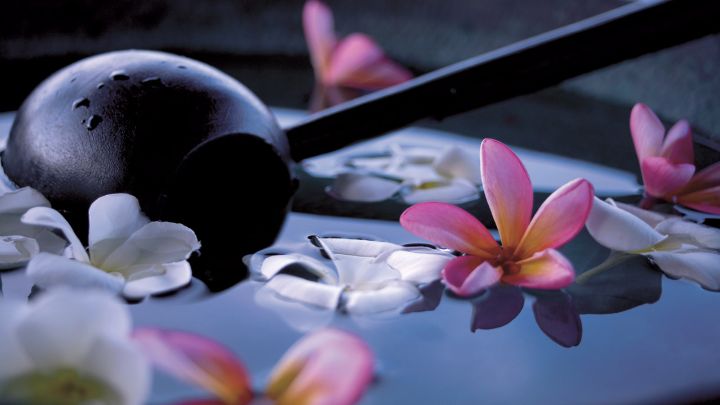 Extend your Spa Experience with a Spa Bath Ritual. Sink into a restorative aromatherapy bath session prepared especially for you. Please refer to our Bath Butler Menu for those staying in our Hotel for more options.
Skin Quencher Bath Ritual
Revitalize dry, dull skin with a soak in this warm fragrant filled bath experience. Sit back and relax with a moisturizing face mask and cool eye pads. Afterwards apply our lovely body butter to seal in the moisture to leave your skin glowing. This bath is enjoyed with a fresh fruit juice.
Detox
This deep-cleansing and purifying bath helps combat effects of pollution and stresses from daily life while healing the skin and the soul. Start with using a dry body brush to improve your circulation and end with a warm cup of tea.

Love Bath
Indulge in this ultimate romantic bathing experience for two surrounded by roses and candle light. Savour this time together with rose massage oil, Or Noir Chocolates and Champagne.
Note: Prices and treatments are subject to change without notice.
* Effective 01 May 2016, above rates are subject to 10% service charge and applicable VAT.