Dining
Events & Promotions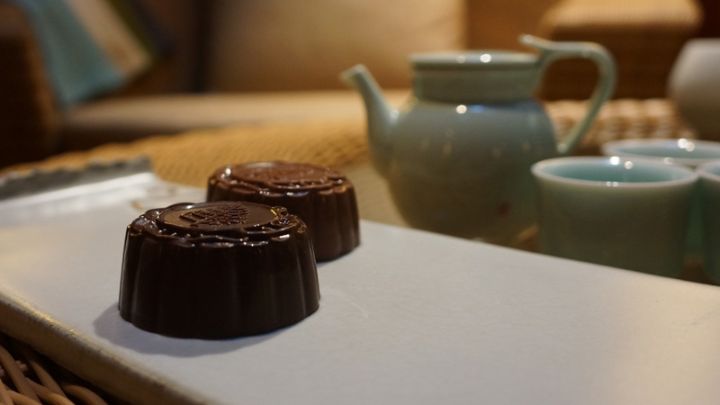 Exquisite Homemade Four Seasons Mooncake & Hampers

To celebrate the traditional Mid-Autumn Festival, savor a variety of top quality homemade mooncakes exclusively available at the Four Seasons Hotel Beijing. The amazing Or Noir Chocolate Mooncake Collection features hotel's Executive Pastry Chef Holger Deh's exquisite Chocolate Or Noir, using a unique chocolate recipe which available only at Four Seasons Hotel Beijing.

Homemade Or Noir Chocolate Mooncake Assortment
RMB 298 for 4 pieces
RMB 468 for 6 pieces

(Flavors include 5 Spice Or Noir, Or Noir Mango & Orange, Or Noir Citrus Fruit – Ginger, Oolong Tea, Milk & Honey.)

Enjoy an array of traditional flavors with Four Seasons Classic Mooncake Collection.

Four Seasons Classic Mooncake Collection
RMB 328 for 6 pieces

(Flavor includes Egg Yolk with Red Lotus, Egg Yolk with White Lotus, Assorted Nuts, Free Sugar White Lotus, Free Sugar Green Tea, Longan with Wolfberry.)

Early Bird & Bulk Purchase
Enjoy up to 20% saving for early bird and bulk purchase before July 21, 2014.
"Food Carnival at Four Seasons": Celebrate a Scrumptious Sunday

Families and brunch fans now can enjoy "Food Carnival at Four Seasons" in the Opus Lounge every Sunday. Step right up and experience the culinary wonders of the world. Opus Lounge astounds the senses with this gourmet Western and Chinese brunch that includes succulent Wagyu beef and Australian lamb at the grille as well as stations by the Hotel's signature Italian and Chinese restaurants. Parents can enjoy flutes of Champagne and the sweet sounds of our live music performances while children play in the Kid's Corner. Or, explore the delectable dessert station crafted with our exclusive Chocolate Or Noir together. "Food Carnival" will make Sunday the best day of your week.

Sundays from 12:00 noon to 3:00 pm

With soft drinks: RMB 428

With house wine and beer: RMB 468

With wine, beer and Champagne: RMB 528

Kids between 6-12 years old: RMB 214

Kids under 6 years: free.

For reservation, please contact us at +86 (10) 5695 8532.

Prices are subject to a 15% service charge.