Escape to the best spa in Baltimore. A haven of beauty and wellness, this urban-chic retreat offers an extensive menu of services that leave you feeling relaxed and recharged. Bask in Body and Energy Healing Treatments, Massages, Beauty Services and poolside Yoga. Located adjacent to the state-of-the-art Splash Terrace and Fitness Center, The Spa at Four Seasons Hotel Baltimore promises head-to-toe bliss beyond compare.
Spiritual Advisor, Cyndi Tryon returns to The Spa
Cyndi Tryon is a Spiritual Advisor whose incredible gifts were discovered at a very young age. She has developed these gifts into a professional practice for over 12 years with clients throughout Canada, the United States and around the world. Cyndi offers knowledge and compassion to each individual circumstance, and the tools she provides empower you with the confidence to make informed decisions about your future. Her spiritual guidance will help create more soulful connections and cultivate your power of manifestation.
April 2- 8, 2017 | Private 45 minute sessions | USD 150 per session Please call (410) 223-1440 to book your appointment today.
Quick Reference
Size
10,200 square feet
(948 m2)
Number of treatment rooms
11, including two specialty suites with deep soaking tubs and a VIP suite

Products
EmerginC, Kerstin Florian, Circadia, Organic Male, HydraFacial, Clarisonic
Access
Spa guests can use the Hotel pool if they book and pay for a spa treatment at the value of USD 155 or more (Monday through Thursday only, excluding holidays).
Contact
+1 (410) 223-1440

Hours
Spa facilities
8:00 am – 9:00 pm

Spa appointments

9:00 am – 9:00 pm
Please note: The last available treatment time is 8:00 pm.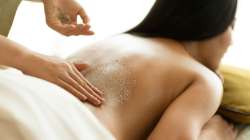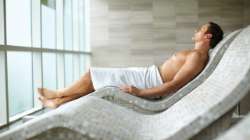 Complimentary Spa Amenities
Learn about the many offerings at full-service Baltimore Spa.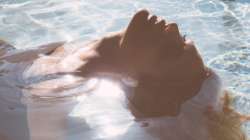 Spa Membership Program
Treat yourself to one of our Baltimore spa membership programs and take advantage of unlimited access, priority booking and incredible perks.
Please note: Prices and treatments are subject to change without notice. There is an additional fee of USD 150 per hour for treatments in the Spa Suite and a USD 50 fee if you need to reschedule your appointment. A 100% charge will be incurred for any treatment not cancelled at least 24 hours prior to your scheduled time or for no show guests.