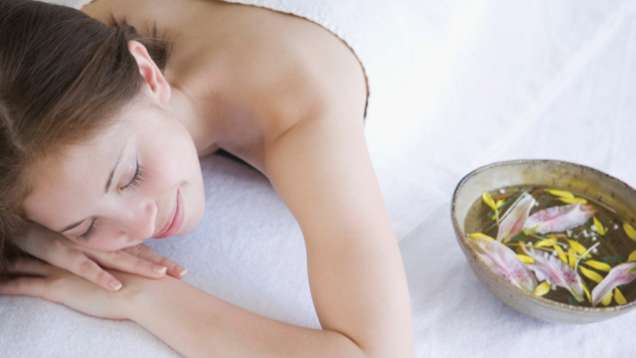 Goodnight
Feeling tired? Let us come to you! Using a sequence of proven movements and the finest aromatherapy, our therapists will work on your neck and shoulder areas to soothe sore muscles and prepare you for a wonderful sleep. Our Goodnight chair massage is highly recommended before or after a flight.

15 Minutes - 35
15 Minutes
35
Call +994 12 404 2424
Neck, Back and Shoulder
This massage focuses on the neck, back and shoulder areas, using special massage movements designed to help you relax and unwind. This treatment is ideal for guests who have limited time, or it can be added to enhance any of our spa services.

30 Minutes - 60
30 Minutes
60
Call +994 12 404 2424
Clear Mind
Melt away stress and fatigue while enjoying the benefits of this decadent scalp treatment. Warm blended essential oil is gently placed over the third eye chakra and scalp area, and a traditional Indian head massage is performed to release tension and condition the hair.

30 Minutes - 60
30 Minutes
60
Call +994 12 404 2424
Jaleh
Our exclusive Jaleh massage will help to reduce stress and create a sense of rejuvenation. We combine the best massage techniques, customized pressure and luxurious specially chosen aromatherapy oils to create an unforgettable experience.

60 Minutes - 110
90 Minutes - 180
60 - 90 Minutes
110 - 180
Call +994 12 404 2424
Jaleh Couple's Massage
Overlooking the Caspian Sea, our luxury VIP Spa Suite will be the perfect setting for this romantic journey. Enjoy 45 minutes of together time in our ultra-luxurious milk bath, followed by a 60-minute Side by Side massage. Leave feeling relaxed and reconnected.

120 Minutes - 320
120 Minutes
320
Call +994 12 404 2424
Herbal
Soaked parcels of the finest herbs are heated while a powerful Voya antioxidant seaweed gel is applied to the body. A special sequence of massage techniques and heat allow for deeper herbal effects and total-body relaxation.

60 Minutes - 140
60 Minutes
140
Call +994 12 404 2424
Hot Stone
Soothe and release tired muscles and float away on a luxurious aromatherapy journey that features high-quality essential oils. Italian river stones are heated to the perfect temperature to create this unique massage experience.

75 Minutes - 150
75 Minutes
150
Call +994 12 404 2424
New Life
Designed to restore and reconnect the expecting mother's mind, body and spirit, this truly relaxing Comfort Zone treatment was created to replenish energy while paying special attention to the mother-to-be's specific massage needs.

60 Minutes - 150
60 Minutes
150
Call +994 12 404 2424
24 Carat
Created exclusively for Four Seasons Hotel Baku, this extremely opulent treatment uses 24-carat massage oil, known to Hollywood's elite for its potent cellulite-fighting and age-reversing qualities. Our golden ritual will rejuvenate, nourish and hydrate the skin, leaving it firmer with a more youthful appearance.

90 Minutes - 750
90 Minutes
750
Call +994 12 404 2424
Note: Prices and treatments are subject to change without notice. All prices are quoted in local currency (AZN).