Meetings & Events
Conference Planning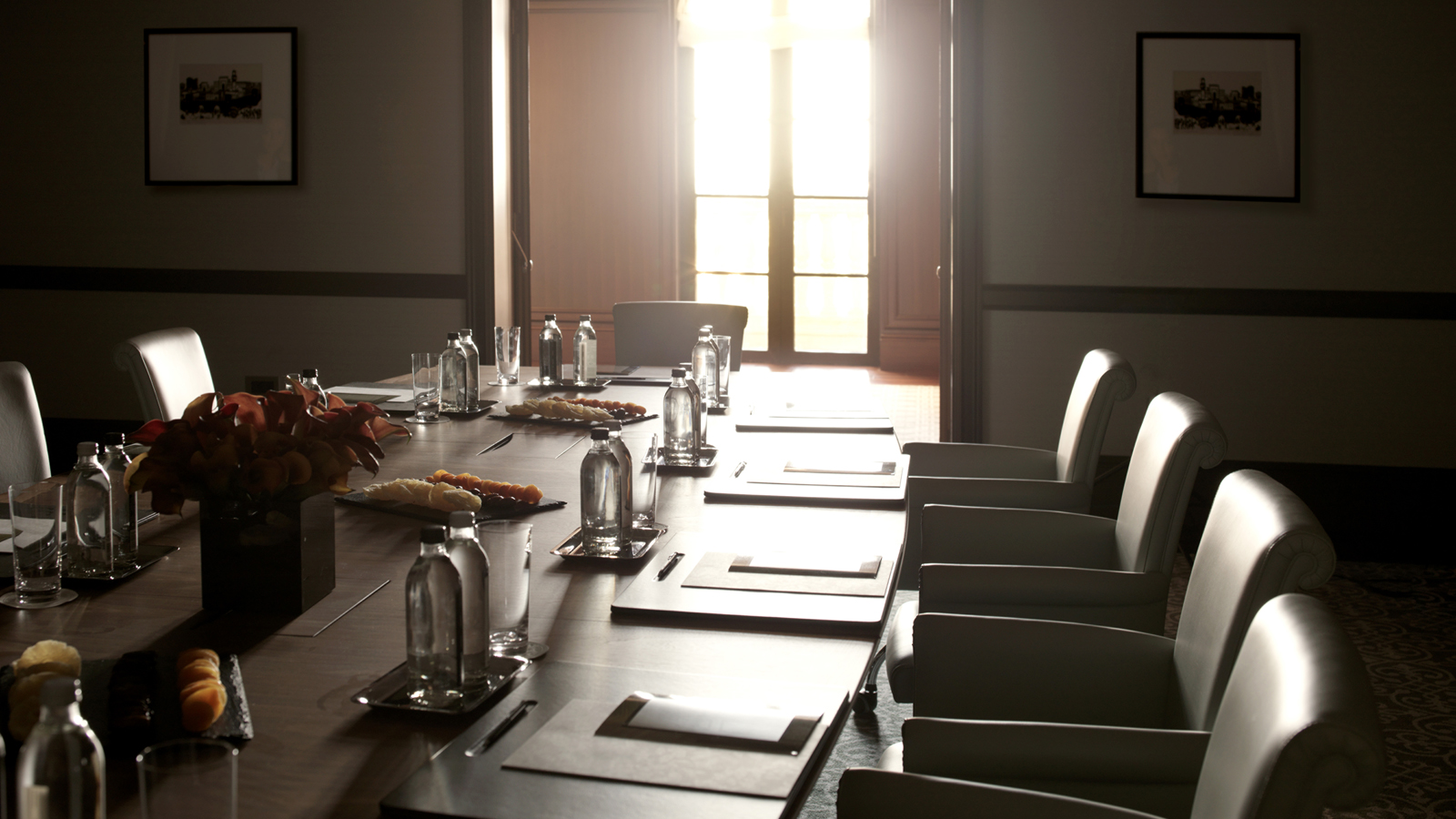 Discover flexible spaces that adapt perfectly to your meeting goals and accommodate the most demanding presentation and communication requirements. Experienced Four Seasons support is on site to promptly respond to every need.
Technical assistance
State-of-the-art audiovisual equipment includes:
Wall mounted HD projectors

Audio visual systems

Video cameras, video projectors, DVDs and video players

Microphones

Audio cassette players, CD players, reel-to-reel players

Stands, carts, easels, flip-charts, laser pointer, speaker timer

On-site technician

Direct dial phones

Teleconferencing and conference speaker phones

Wireless Internet access
Music and entertainment
Our conference services manager will be happy to assist with setting up any type of music or entertainment for your meeting.
Receiving and maintenance
The Hotel features a full-service shipping and receiving office. All packages should be sent to the attention of your conference services manager and reference your conference name. They will be stored in a separate conference storage area. Limited space is available for the storage of large items. Please time shipping to the date of your arrival.
Receiving dock
Please contact the receiving department or our conference services manager to make arrangements for delivery of oversized packages or environmentally sensitive equipment. The Hotel has a freight elevator to accommodate a vechicle to be displayed in the Grand Ballroom.
Post-conference shipping
Shipping of post-conference materials may be coordinated through your conference services manager.
Maintenance
The engineering department is available 24 hours a day for general assistance with lighting, room temperature control and minor repairs.
Welcome amenities and VIP gifts
Arrangements to purchase welcome amenities and gifts for your VIP guests, including items unique to Baku, can be made through our conference services department.
Spouse programs
Four Seasons Hotel Austin offers many activities to interest spouses of meeting participants. Some ideas include:
A luxurious spa day at the Hotel

City tour at historical and cultural sites

Cooking lessons

High Tea with a local touch

Designer stores shopping tour

Trekking and picnic along the outskirts of the city




Family programs
We would be pleased to help arrange activities and programs for children or families.