Austin
Top 10 Family Must-Do's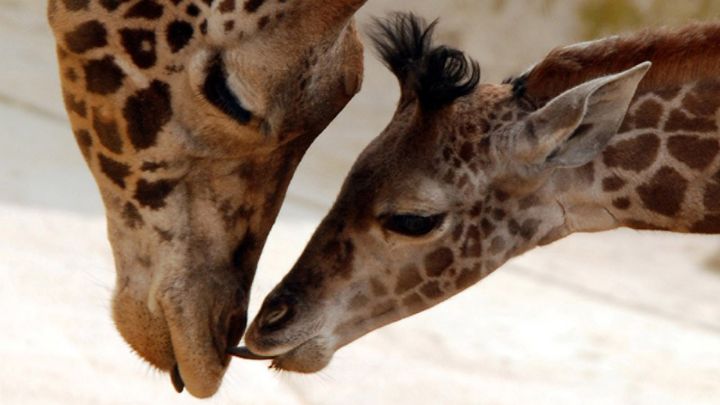 Nothing beats the big city for big family fun. Check out all there is to do and see, from going batty to natural beauty.
1. Historic Fun

History comes alive at the Bob Bullock Texas State History Museum, which features three storeys of eye-popping exhibits for kids and parents alike – from a full-sized teepee to the Capitol's original Goddess of Liberty statue. In between exhibits, take in The Star of Destiny, a thrilling special effects show held in the 200-seat Texas Spirit Theater, the biggest multimedia theatre in the state.
2. Batman Returns

Let your little ones indulge their inner Batman or Batgirl as they watch the spectacle of millions of Mexican free-tailed bats swooping out from beneath the Congress Avenue Bridge. Families can watch the winged wonders from the shore, or for more adventurous viewing, join a guided bat-watching kayak tour with Live-Love-Paddle.
3. Tower Tour

The iconic tower at the University of Texas at Austin campus stands 307 feet (94 metres) tall and offers spectacular views of the campus and surrounding area. During hour-long Tower Observation Deck Tours – offered several times each month – student guides give a historical overview of the building and university before leaving guests to revel in the breathtaking views. For a more hands-on activity, future Longhorns can also complete a Scavenger Hunt campus tour that takes them throughout the "Forty Acres of Fun."

4. Monkey Business

Monkey around, ride a pony and feed a goat at the Austin Zoo, a sanctuary for rescued animals located just outside the city limits. Home to more than 300 animals across 100 different species, the zoo offers kid-friendly fun in the form of a petting zoo, train rides on the Rawhide Rocket, a butterfly garden, a picnic grove and more.
5. All Aboard in Austin!

A family favourite close to downtown, the Zilker Zephyr takes kids of all ages on a 25-minute miniature train ride throughout picturesque Zilker Park. After kids have completed their conductor duties, three nearby playscapes and the Barton Springs Pool await. And be sure to explore Splash!, an interactive Edwards Aquifer exhibit that offers a fun and exciting learning experience deep inside a simulated limestone cave.
6. Cool Scoops

A little zany, but 100% delicious, Amy's Ice Cream is a hometown favourite. With seven daily offerings and endless rotating flavours that range from PB&J to Oreo Cream Cake and Black Velvet to Kahlua, this inventive confectionery shop will have everyone screaming for ice cream.
7. Bonding in Bonnell

Make the most of Austin's beautiful outdoors with a family-friendly hike to the highest point within the city limits: Mount Bonnell. An easy ascent for most ages and abilities, the trail to the top is approximately a quarter mile (0.4 kilometres) long with an elevation gain of just 190 feet (57 metres). The reward? Spectacular views of Lake Austin and the downtown skyline.
8. Inner Space Expedition

Travel back to the Ice Age as you experience the fascinating story of Austin's Inner Space Caverns. The caverns are estimated to be 90 to 100 million years old and feature spectacular stalagmites, stalactites, giant columns and prehistoric animal fossils. Three different tours are offered, accommodating visitors of all ages.
9. Amphibious Adventure

Venture off on a quirky downtown tour with Austin Duck Adventures. Conducted in an unsinkable amphibious vehicle that can traverse land or water, this 75-minute tour hits all the city's hotspots as an informative guide provides historic and titillating tidbits. Perhaps the most fun part for pint-sized tour guests? The captain's occasional call for quacking at locals along the way!
10. Coffee and a Kids' Show at Ruta Maya

Take in the free Ruta Maya kids' show, offered every Sunday morning at this popular South Austin coffee shop. Parents wake up over tall lattes and pastries while kids sit transfixed as entertainers amuse them with tricks ranging from a talking parrot and giant bubbles to unicycles and yo-yos.
Austin

Stay Longer – Third Night Free

Receive a complimentary third night with every two consecutive paid nights.

Check Rates & Availability
We're sorry, Austin does not support online booking at this time. Please call +1 (512) 478-4500 for assistance.