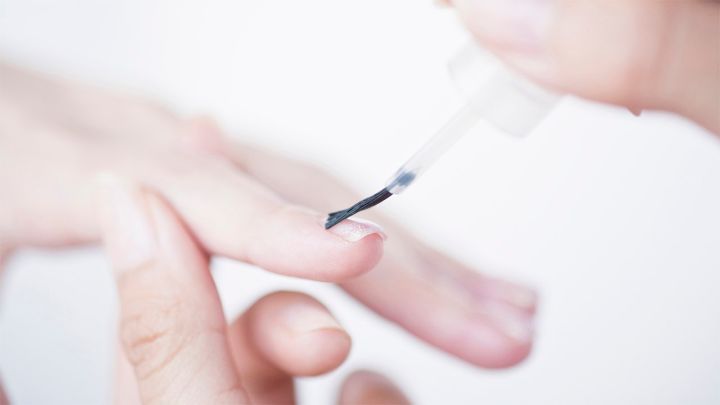 A full range of services, including manicures and pedicures, are performed in an exclusive nail salon.
The Long-Wear Manicure
Enhance The Essential Manicure with your choice of long-wear gel polish. This no-chip manicure is the latest breakthrough in nail technology, offering incredible shine that lasts up to 10 days – perfect for your busy lifestyle, an extended holiday or any occasion that demands long-lasting polish.

The Essential Manicure
A soothing hand massage featuring organic products delights the senses and leaves skin silky soft. Hands look naturally elegant after a cuticle clean-up, nail shaping and polish application.

The Essential Pedicure
The effects of dehydrated skin are diminished during this therapeutic moisturising foot treatment featuring a refreshing organic scrub followed by a light massage, cuticle clean-up and perfect polish application.
The Buff
A must in the modern world, this treatment includes an energy-balancing hand massage, a cuticle and nail shaping, and a brisk buffing to present a clean, confident appearance.
The Pure Sole Pedicure
Recommended for dry, parched feet, this pedicure features rich, aromatic products that detoxify and energise to bring the spring back to your step. A soothing and purifying clay mask starts the treatment — providing relief to tense, fatigued feet and calves — followed by a relaxing full pedicure.

The Polished Pair Manicure and Pedicure
On the go but still want to look polished from head-to-toe? This nail service combines The Essential Pedicure with a modified manicure that simply includes the cuticle clean-up, nail shaping and polish application.
The 'Manny' Pedi
You can tell a lot about a man by his feet, so let our team take care of your toes with a refreshing foot soak, callus removal, exfoliation, cuticle clean-up, light massage and nail shaping. Throughout, sip on a cold beer from our selection of five local Austin brews.
Note: Prices and treatments are subject to change without notice.