My Four Seasons
Relaxed Rainey Street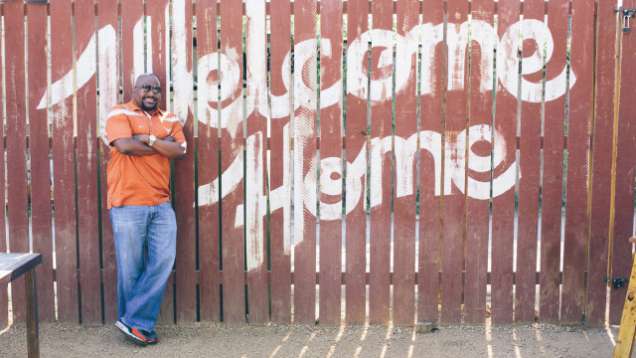 Marlon Davis, Sales Manager (20 years in Austin)
As a local, I'd love to share "My Austin" with you in hopes that you experience the city and grow to love it as much as we all do.
Do

On the weekends, I tend to get a later start than most, but usually by noon you can find me at Taverna on 2nd and Lavaca, enjoying brunch and sipping a few mimosas on the patio. During the week, my evenings are spent in the shade of a tall pecan grove just minutes from downtown Austin at Shady Grove restaurant. On especially hot days, I highly recommend trying a Shady Thang, a refreshing frozen beverage.
Shop

After filling up with some tasty food and beverages, I like to window shop at the Domain, a park-like outdoor shopping area up north in Austin where you can find stores like Neiman Marcus, Apple, Ralph Lauren and Louis Vuitton.
Eat

After all of that walking it's time to make my way back south to Polvos Mexican Restaurant, which serves authentic interior Mexican food. You have to try the cerveza fajitas. Tasty! No seriously, you have to try them.
Drink

Following a quick nap to prepare for the evening, it's time to hit Rainey Street, a neighbourhood area near downtown Austin that's lined with bars. If you want to catch the late game, Bar 96 has TVs and a great atmosphere, as well as a place to play cornhole, a bag-toss game, in the back. Take your time and do a little bar hopping down the street, ending the night at Lustre Pearl to take advantage of their taco truck!