An attentive Southern host, Four Seasons Hotel is Atlanta's premier address for weddings.
Real Weddings Atlanta
Muted hues... Romantic accents... Indoor refinement. Discover wedding ideas and inspiration by exploring this Real Wedding in Atlanta.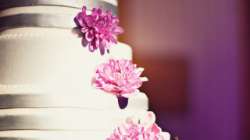 Wedding Planning
Your Four Seasons Atlanta wedding professional is your dedicated contact, guiding you through the wedding planning process from start to finish.
Commitment Ceremony
Four Seasons Hotel Atlanta celebrates all couples, and invites you to express your commitment to each other by customizing every aspect of your commitment ceremony to make it as playful, formal or romantic as you've imagined it.
Wedding Packages
Four Seasons eases the worry of wedding planning with our specially conceived Atlanta wedding packages.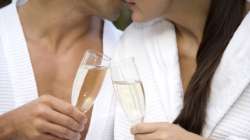 Honeymoon
Four Seasons defines the essence of a superb honeymoon--we'll help you craft every unforgettable detail.