Calendar of Summer Events
Memorial Day Weekend: May 26–31
Kick off the first long weekend of summer with activities that allow the whole family to learn about the island's unique history. Culinary specials include a tasty Food Bazaar, and guests can learn how to make "journey cakes." Find your rhythm on steel drums or enjoy live entertainment on Meads Bay Beach.
Anguilla Day Celebrations: May 30–31
Celebrate the 50th anniversary of the Anguilla Revolution with colourful parades, walking tours of historical sites, and vibrant street festivals. At the Resort, savour a traditional Anguillan barbecue at Bamboo Bar & Grill while listening to Caribbean-style music performed by locals.
Or charter a boat helmed by one of our experienced captains. Follow the exciting action of the island's annual sailboat races from the best possible position – right on the water – and with the best possible guide to explain the race rules.

Fourth of July Festivities: June 30–July 4
Spend an unforgettable Fourth of July with All-American burgers and beachside bonfires. The celebrations will continue at Sunset Lounge with live music and more.
Beach Party and Meads Bay Boat Race: August 7–10
The biggest event of Carnival is the August Monday Beach Party. Visitors flock to the village of Sandy Ground for live entertainment from local bands, dancing and more. Stay for August Thursday's boat race on Meads Bay, and enjoy the authentic Caribbean festivities with a front-row seat at Bamboo Bar & Grill.
Parade of Troupes: August 11
Release your inner Carmen Miranda at the colourful Parade of Troupes, a feather-filled dance around The Valley, Anguilla's capital. Or watch the hundreds of participating Troupes among the locals and get your photo taken with your favourite costume.
Family-Friendly Fun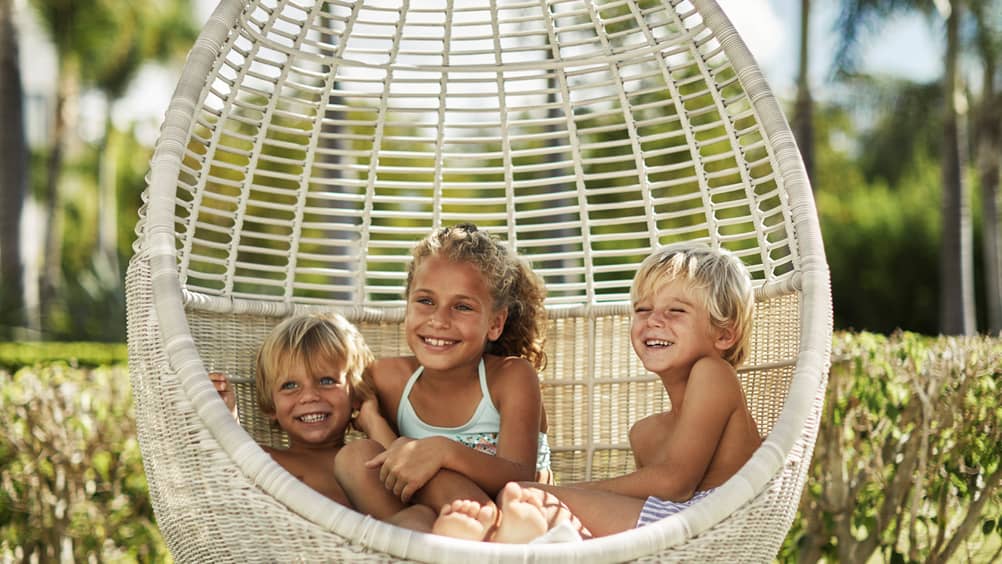 Summer is the perfect time to relax and reconnect with family. With activities for all ages, toddlers, teens and everyone in between can find something to love on Anguilla.
Our complimentary Kids For All Seasons program offers children ages 4 to 11 a variety of entertaining new adventures every day. Get creative with jewellery making or a cupcake decorating class, then join a nature walk or scavenger hunt. Don't miss our new mermaid experience, or cool off with a sweet visit from local ice cream truck Tropical Treats!
Villa Accommodations
Our sleek and spacious villas, townhomes and residences offer expansive privacy for spending time with family and friends. These multi-bedroom accommodations, situated near the water's edge, on the beach or bluffs, are complete with a gourmet kitchen, infinity pool and indoor and outdoor living spaces.
With unparalleled views and convenient amenities, make the most of family time in your home away from home on Anguilla. Guests in our villa and residential accommodations can also indulge in a personalized menu crafted by a private chef.
Check rates, availability and reserve by phone:
Contact your travel professional
Check availability for your stay
Call us for more details: +1 (800) 819-5053