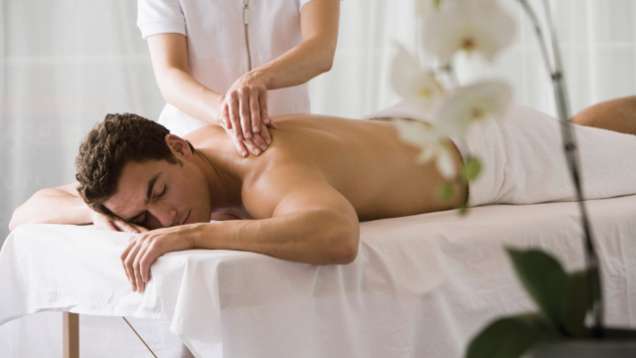 Swedish Massage
This classic massage relaxes the body through long and continuous strokes, working on all major muscle groups.
Great Escape – Relaxing Aroma Massage
This aromatic treatment offers a choice of tantalizing essential oils. The massage strokes are gentle and sedative, providing sensory indulgence.
Balinese Massage
This relaxing massage has been handed down through the generations. The techniques of skin rolling, long kneading strokes, thumb circle and thumb pressure are believed to renew, strengthen and heal the body.
Traditional Thai Massage
This massage incorporates elements of mindfulness, gentle rocking, deep stretching and rhythmic compression to create a singular healing experience.

Four hands Oriental Massage
Discover an experience of pure indulgence as two of our spa care experts perform rejuvenating massages in complete synchrony, using a combination of long, sensuous strokes and muscle manipulation with aromatic oils.
OLIGOMER Spa Replenishing Holistic Treatment
Deeply relaxing and re-energizing, this signature body treatment combines a full exfoliation with a totally encompassing massage, from the top of the head to the toes. Every part of your body gradually loosens up under the hands of a beautician for a feeling of exceptional well-being.
TRESER DES MERS Energizing Massage
Enjoy the essential art of massage in a completely invigorating treatment with luxuriously scented and textured products, centered around the revitalizing benefits of seawater. Your body is relaxed and energized. This exceptional treatment feels like a trip to the seaside.
Total Harmony: Back, Head and Neck Massage
This relaxing deep-tissue massage of the back, neck and head helps to ease tension and release tightened muscles.
Nirvana Reflex Massage
This Chinese technique applies pressure to the soles of the feet and hands to produce a sublimely relaxing experience. Through the feet and hands, we find links that are connected to all organs of the body and help with blood circulation.
Argan Scalp Massage
This head massage will energize your mind and allow tension to slip away. The ancient technique has been practised for over a thousand years in India, being passed down from generation to generation. Our 100% pure organic Argan oil will be used in this treatment for moisturized and rich-looking hair.