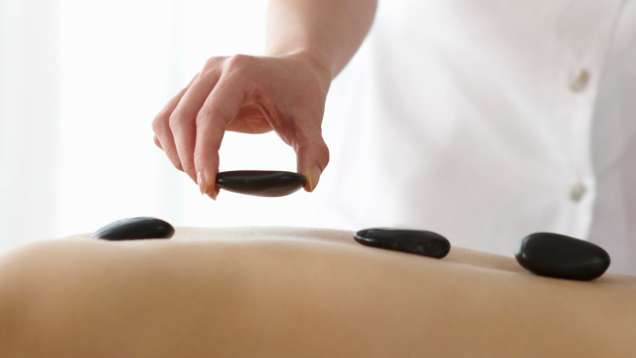 Stone therapy treatment
The approach for this Indian massage art is based in a positive body-mind-spirit philosophy. The treatment uses basalt stones and modern massage techniques to take you beyond the physical experience of the typical massage. Health and well-being are increased.
The Signature
Experience a journey of pampering, relaxation and rejuvenation to alleviate stress symptoms and bring balance to your life. The treatment starts with a delicate removal of dead skin cells, followed by a warm Dead Sea mud wrap to help cleanse and detoxify the skin. Conclude the journey with the Oriental Relaxing Massage.
Nabatean treatment package
Cleanse, exfoliate and hydrate your skin with a full body scrub and olive oil, followed by a full body massage using warm Arabic oud oil.
Spa holistic
Inspired by Thai massage techniques, this treatment focuses on well-being and relaxation. The treatment starts with a gentle exfoliation to remove dead skin cells, using marine crystals that remineralize and soften the skin. Warm boluses filled with lavender flowers release steam, aiding relaxation when inhaled.
Ultimate indulgence Dead Sea mud body wrap
This body wrap uses curative Dead Sea essences to cleanse and detoxify the skin. The treatment is followed by the soothing application of a full-body moisturizer.
Body salt scrub
In this luxurious treatment, dead skin cells are delicately removed using a mixture of sweet almond oil and fine Dead Sea salt crystals. Finish with an aromatherapy cream.
The Spa seaweed wrap
This soothing wrap begins with gentle exfoliation, followed by an application of algae rich in active marine ingredients. The seaweed wrap works to soothe and detoxify the whole body.
Cryo-tonic treatment for tired legs
This treatment features a cool gel mask that relieves swollen ankles and soothes even the most tired legs.
Body exfoliating
This dedicated body treatment begins with the gentle removal of dead skin cells, followed by the application of rich moisturizers. It leaves the skin feeling soft and smooth.