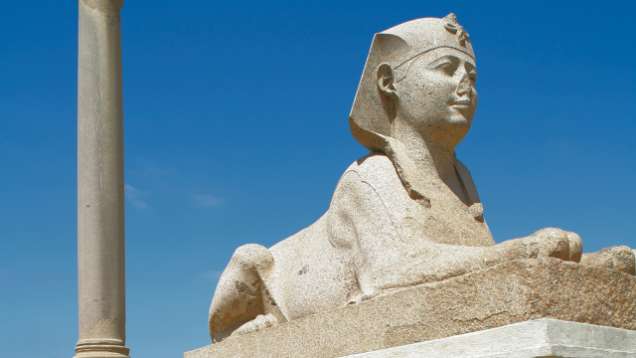 General information
Founded by Alexander the Great in 332 BC, Alexandria was one of the most influential cities of the ancient world, recognized as a capital of the arts and sciences. It is home to Pharos Lighthouse, one of the seven wonders of the ancient world, as well as the immense Library of Alexandria.
Known as the Pearl of the Mediterranean for its cooling sea breezes and white-sand beaches, Alexandria is considered one of the Middle East's most fashionable resort destinations. Offering an ambience and cultural heritage far more European than Middle Eastern, its population of more than six million is the most culturally diverse of all Egyptian cities.
Quick Reference
Time zone
GMT +1 hour
General working hours are 9:00 am to 6:00 pm. Most of the private and government sector closes Friday and Saturday, while a select few close on Friday only.
Language(s) spoken
Arabic is the official language; English and French are also widely spoken.

Electrical System
220 – 240 volts AC. Adapters are available; please request through the Concierge.

Shopping hours
11:00 am to 11:00 pm every day.
(Closed Friday between 12:00 noon and 1:30 pm for prayer.)
Some supermarkets are open 24 hours daily.

Working hours
General working hours are 9:00 am to 6:00 pm. The private sector closes Friday and Saturday; government offices close Thursday and Friday.